You can use the wild card search in on any field on the search screen in SageCRM. This example uses the wild card with the Company Name field. The wild card in CRM is the "%" symbol. The % wild card means 'contains the value.'
To search using a wild card:

Select the Find menu button.
In the company or person context type, for example, %software in the Company Name field and select the Find action button.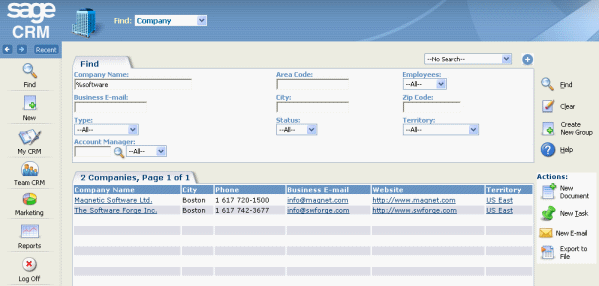 All companies containing the word "software" are returned from this search.