This blog is a continuation on the Sage 300 ERP business intelligence journey using PowerPivot. This article covers OE Aged orders report, which can produce the same results as the out-of-the-box Sage 300 ERP O/E Aged Ordesr report, but with additional flexibility.
According to Sage, the O/E Aged Orders Report "lists all incomplete orders and their relative ages in the system. You can list all or a range of orders by order number, customer number, or currency (in a multicurrency system). You can select three aging categories. A fourth column prints orders that have been outstanding for more than the number of days in the last aging category."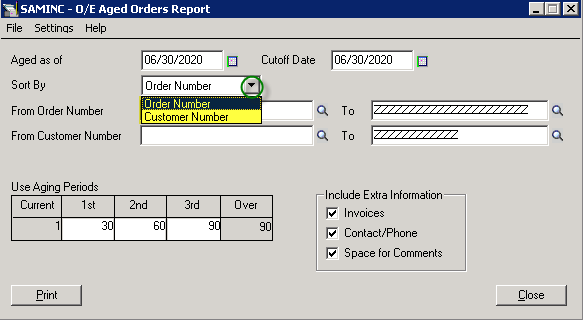 And here is the sample output: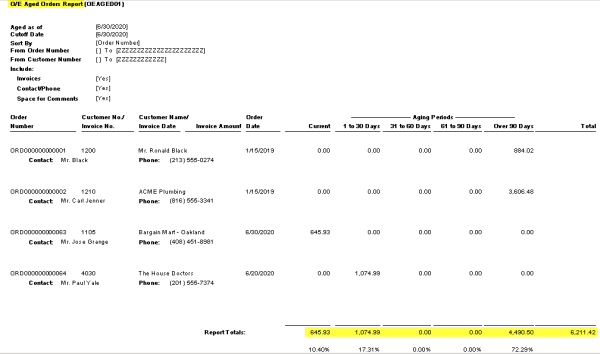 Using PowerPivot, the same result can be produced as shown below: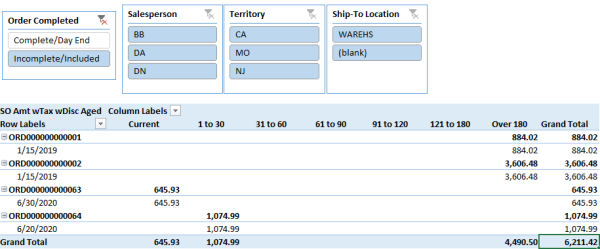 Now, for the magic of PowerPivot! After the data model is built and data returned to Excel, now you can add slicers to filter data by Salesperson, Territory, Ship-To Location, even the Ship-To Location's optional field – UPSZONE, as highlighted below. And noticed the report is sorted by customer this time.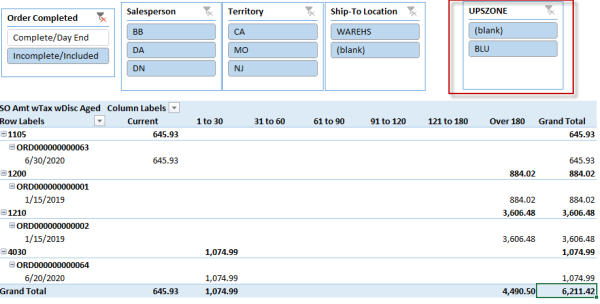 With very little effort, the report can now be ordered by Item, which could be used by warehouse supervisors to plan the inventory.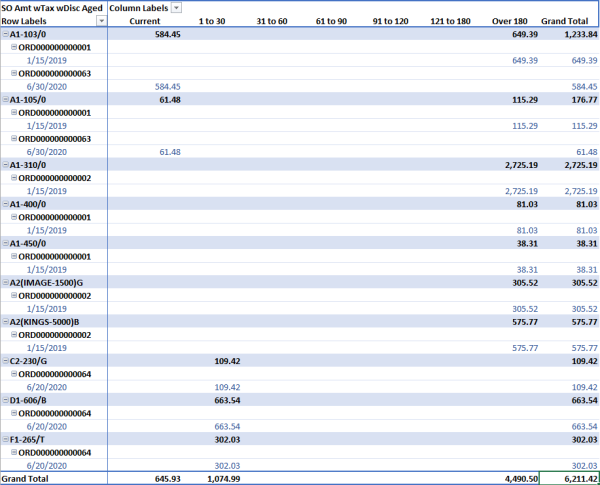 Click here to get a static version of the report to get a sense of the look and feel. I will share this report later after I go through other blogs in this series, which will cover Sales Analysis and Power BI, along with Purchase Analysis.
Stay tuned...
If you would like to get an unprotected version of the worksheet and/or would like to connect the worksheet your Sage 300 ERP system, don't hesitate to ask for a FREE 30-minute consultation from BTerrell Group...we'd be happy to help!
Related Content
Cash flow forecast blog article