The dog days of another hot summer are almost gone, and the exciting prospects for the cooler upcoming season are on our minds. Aside from football, Sage 300 ERP 2014, scheduled for Fall of this year, is generating a great deal of excitement around here. Many of its new features will follow Sage's stated goal to deliver functionality suggested by and voted on its customers. This customer-driven approach to product design was also present in Sage 300 ERP 2012 and in last spring's Product Update 1. Here's a quick recap of some of the new features added based on customer-requested functionality:
Capability to reverse either an entire G/L batch or just a single journal entry
Fiscal year range criteria added to G/L Transaction Listing
Background color coding of UI screens by company to remind the user of which company they are currently accessing
Entered By" and "On Hold Reason" fields added to Order Entry to provide more accountability
Access to inventory information from within Sage CRM
Reporting distribution trees for Sage Intelligence
A free employee self-service web portal to access pay history and announcements
Optional electronic payroll tax and W2 filing provided through Aatrix (and stay tuned, as BTerrell Group will be hosting a webinar with Aatrix in October to talk about how their service can help you keep up with regulations and filings!)
Sage has committed to provide new functionality rather than just fixes and patches with each product update of Sage 300 ERP. To accomplish this, Sage has encouraged customers to provide ideas and feedback from in-product surveys and on its idea web site, www.sage300erp.com/feedback (feel free to provide feedback of your own if you have an idea for improving the product!)
During this summer's Sage Summit, participants were teased with some of the new features planned for Sage 300 ERP 2014, providing business partners and customers alike with some details of the new product landscape. We know for certain that the next release will include a modernization of the application desktop, and also that the data entry user interfaces will be revised to make better use of screen real estate. The picture below previews the new Sage 300 ERP 2014 Desktop with its new ribbon and icons.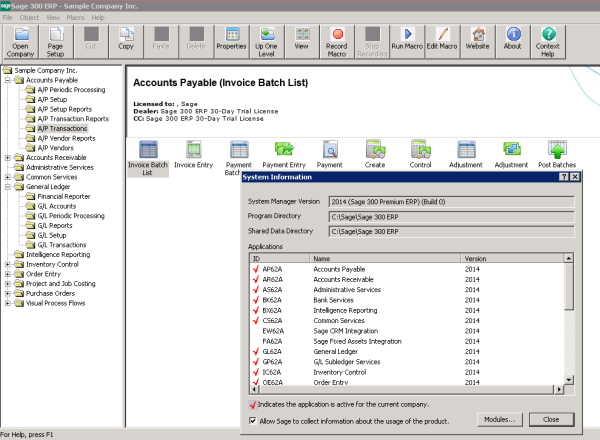 Once again, most of the new features will be based on customer feedback. One example: General Ledger 2014 will allow printing of the G/L Transaction Listing across multiple fiscal years and periods. Another example is that all required fields in each user interface will be indicated in order to speed up the data entry process. Controllers and administrators will definitely like the new Current Users inquiry that shows not only who's logged in, but also their contact info, the UI screens they are using and length of time they've been open.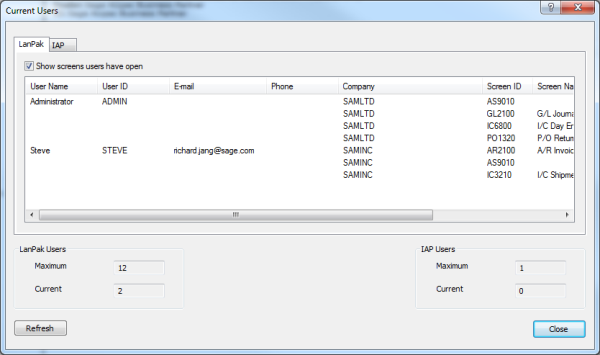 It's clear that Sage intends to continue to build upon its development of a hybrid infrastructure that leverages Sage 300 ERP's web-enabled API to add cloud-based functionality to the suite. "Connected services" like Sage Sales Tax by Avalara and Sage ERP Shipping by SmartLink are beginning to arrive. Last month, Sage announced the Sage Data Cloud, which will further accelerate the development of a host of new connected service offerings from both Sage and the 3rd party development community.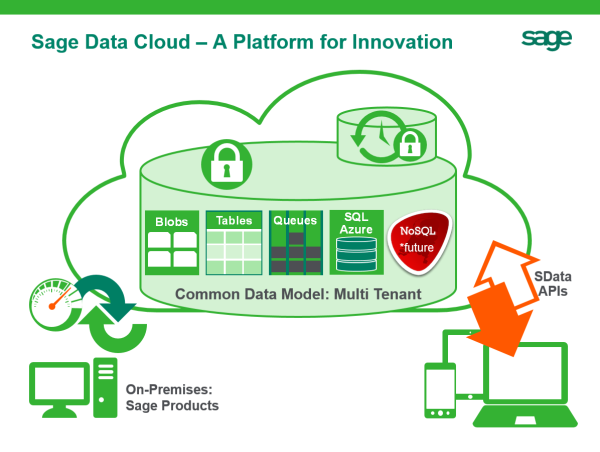 Of equal importance will be new integrated mobile applications, such as the recently announced Sage Mobile Sales and Sage Mobile Service apps for tablets and smartphones as well as for the web.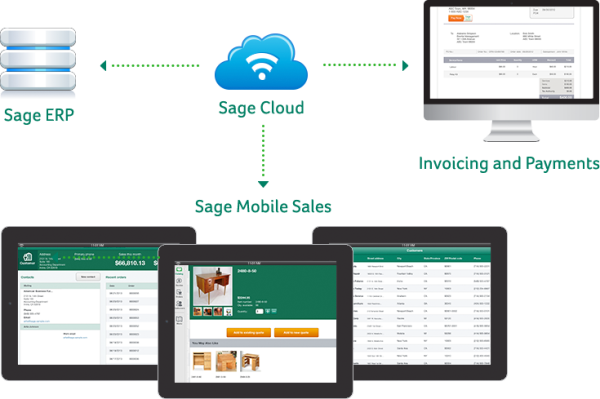 We are excited about what we've seen so far and anticipate even more to come with this Fall's major release of Sage 300 ERP 2014 and with next Spring's Product Update.
So even if our favorite teams fail to make the post-season, we can still look forward to Sage 300 ERP 2014. Stay tuned!