Having the right reports available as a Professional Services Organization (PSO) can help you make better business decisions, and quickly. But where do you even start? In a world of data overload, it can be time-consuming just figuring out what reports to generate. If you're able to drill down into revenue and expenses for these three areas, it can totally change the way you look at your business…for the better and we know how to get you there: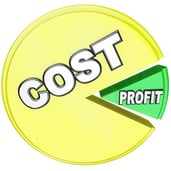 Employee: In order to keep your employees on the right track, it's important to monitor their work closely…but not by looking over their shoulder every 2 minutes. The right technology can keep your employees accountable for the work they do and also report on the profitability they're bringing to your organization. If it isn't a good month, then it may be time to chat with your employee. But at least that conversation happens sooner rather than months down the road when you're dealing with revenue loss and a dissatisfied employee.
Customer: Your customers are always right, yes? Well I think most of us have learned, especially if you're a PSO, that this isn't always the case. With how busy you are, it's okay to pick and choose customers that are easier to work with and actually help you achieve profit. But how do you know if your customers are profitable if you're not tracking their activity with you instantaneously? Drilling down into costs versus revenue for each customer is honestly one of the best ways to stay profitable as a PSO and if you're not seeing this area yet, stop what you're doing and…read the rest of this blog.
Project Assignment: What's the quote again? "Whatever can go wrong, will go wrong." And I'm sure you've seen your fair share of this in the PSO or staffing industries. Having detailed insight of costs and revenue from your projects not only tell you which ones were profitable, but it tells you why so you can change your process if need be in the future. It can also help you avoid scope creep to help keep customer satisfaction high.
When you're able to drill down to see costs and profit for these three areas, you have the golden ticket, so to speak, to achieve greater profitability. You no longer have to waste your time on unprofitable projects because you have accurate information to back your decision. You can figure out what is holding your less profitable employees back to help them achieve greater productivity. The list of benefits go on!
Intacct allows you to report on revenue and expenses in these three areas that help you be a better boss, a better service to your customers, and a better business overall. Try Intacct free for 30 days to get a sense of what this insight can do for YOUR business.
By Brian Terrell of BTerrell Group, LLP, Intacct and Sage ERP & CRM provider based in Dallas.