Charlie Liu, Accounting Analyst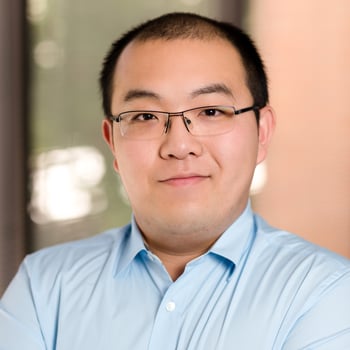 Charlie Liu is a recent addition to the BTerrell team and works as an Accounting Analyst. Charlie obtained an MS in International Economics at JiLin University, China in 2014. Since then he has obtained an MS in Accounting and IT Management from UT Dallas.
Charlie works with our Intacct Accounting clients. He orchestrates client requirements, product functionality and our developer team to ensure BTerrell's products meet client needs. Charlie likes to lend a helping hand and gains satisfaction from helping our clients solve their business problems.
Charlie's role model has been his father. From him he learned the meaning of being responsible for his actions, his words and how the things he does affects others. That's why you can rely on Charlie to help you resolve any problems with our software.
He and his wife Molly have one daughter and in their free time they enjoy hiking and travelling whenever they can.