BTerrell 2018 Quarterly Release 1 Luncheon, February 8, 11 AM - 1PM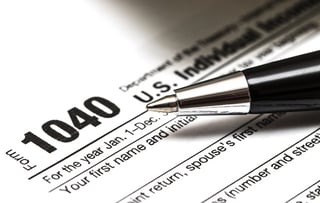 BTerrell's own Binbin, Kevin and Chris have prepared a comprehensive preview of Sage Intacct 2018 Quarterly Release 1. This release loads up on functional upgrades and improvements to help you work less but accomplish more! Reserve your spot today because, on the day after this event, Quarterly Release 1 goes live.
In addition, Jim Smith, the Managing Director of Smith, Jackson, Boyer & Bovard has agreed to join us at the BTerrell 2018 Quarterly Release 1 Luncheon on February 8th to untangle the Tax and Jobs Act, otherwise known as 'An Act to provide for reconciliation pursuant to titles II and V of the concurrent resolution on the budget for fiscal year 2018'! Hey...the Standard Deduction doubles for some taxpayers, and that's just one of dozens of changes affecting your pocketbook or your business. You owe it to yourself to hear Jim decipher the whole compound, complex legislation signed into law as Public Law 115-97 on December 22, 2017.
Our own Sage Intacct experts love the brand new features in Sage Intacct Quarterly Release 1. You'll quickly see again the value of cloud based accounting when you learn of the many functional improvements that help you work less and accomplish more!
Attendance at this event benefits these professionals from your company:
Accounting professionals
Information Technology professionals
Department managers
Company decision makers, and
Income taxpayers (!!)
Date: February 8, 2018
Location: Park City Club, 5956 Sherry Lane, Suite 1700, Dallas, TX 75225
Time: 11:00 am - 1:00 pm CT (yes...lunch is included)
Price: Register by February 5, 2018 - $50, after February 5, 2018 - $60
Register now for the BTerrell Quarterly Release Luncheon using the form on the right side of this page.
CPE information for the BTerrell Quarterly Release Luncheon on February 8, 2018:
Objective: To understand the functionality provided by Sage Intacct 2018 Release 1
Prerequisite: None
Experience Level: Any
Advance Preparation: None
Teaching Method: Classroom presentation and moderated discussion
Recommended Credit: 2 hours