John Kane, Senior Project and Client Account Manager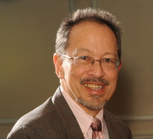 John Kane joined BTerrell Group in August 2015 and serves dual roles as a Senior Project Manager and Client Account Manager.
He specializes in helping manufacturing and distribution companies. With over 30 years of experience in ERP, our clients consult with John on process & procedure, software implementation and general busness issues.
John obtained a BS in Chemical Engineering from Illinois Institute of Technology, and an MBA from University of California LA. He takes great pride in seeing projects through to completion and ensuring clients make the progress in productivity that they desire. John takes much of his motivation from his father who always stated 'Be a good man'. To him that means being honest, truthful and caring. We see John live these values every day.
John enjoys spending time with his family, children and grandchildren and to quote him, 'driving with the top down'.