Gwen Phillips, Director of Operations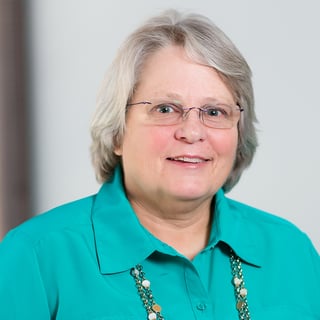 Since 2014, Gwen Phillips has continued her distinguished career as Director of Operations at BTerrell. When we say Director of Operations, we mean she makes our world go around. Those who follow Gwen know she earned her stripes as one of the early employees at Electronic Data Systems in the late 70s. During her 27 years of service at EDS, she became a senior manager often called on for incredibly difficult assignments, including crisis response teams in exciting, international locations. We often wonder how the ups and downs at BTerrell compare to those days, but at the very least we love working with and for Gwen, and our clients appreciate the way she keeps us all headed in the right direction. There are very few people in any small business who have Gwen's experience, and we are grateful she applies it all here!
When not helping BTerrell get better at everything we do, Gwen manages her family farm. That means she bails the hay, takes care of the horses, and has been known to kill a misguided poisonous snake or two. We haven't actually seen it firsthand, but she claims to be a pretty good tractor driver when push comes to shove.