How to Set Up an Intacct User for XML Gateway/API Access
After you subscribe to "Web Services" in Intacct, Intacct sends you a XML User ID and password. However, you must also set up and configure a user in your Intacct Company for use. The XML user provided by Intacct grants access to the XML Gateway, and the user you set up grants access to your individual company. These two logins work in tandem to allow successful API calls.
See The 3 M's of Accounting: Multi-entity, Multi-location, and Multi-currency.
Login to your Intacct instance. Then, hover over Company and click on the plus button next to Users.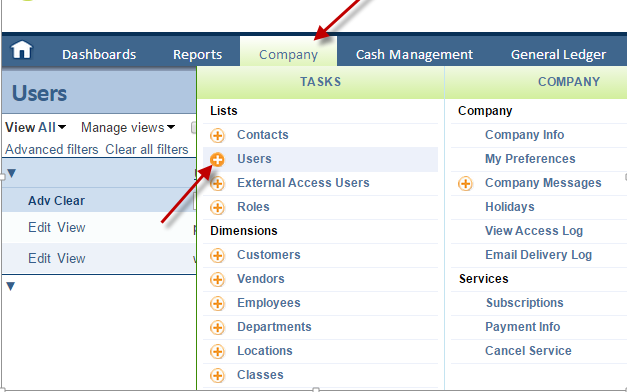 Enter the following information:
-User ID – must contain xml_gateway
- Last and First name, using "XML Gateway" or the application name makes it pretty easy to find it in the system.
-A valid email address, I suggest using your own as Intacct sends this email address the temporary password once the user setup is saved
-User Type should be "Business"
-Admin Privileges should be "Full"
-Check the "Keep my password until I reset it" box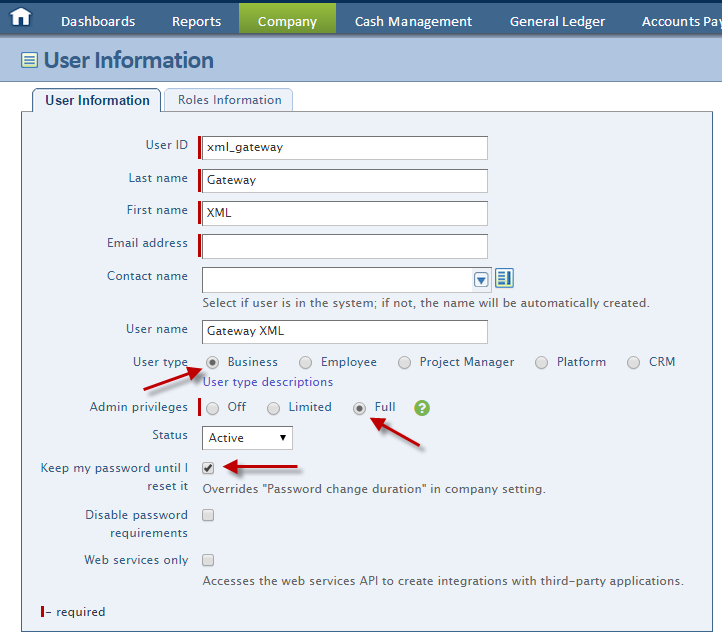 If you use roles, Click on the Roles Information tab and click on the empty box next to the number 1 to get a dropdown menu. Select the role of Admin (or whatever you have set up to have full rights/access). If you are not using roles, save the new user and then add the proper subscriptions to this user.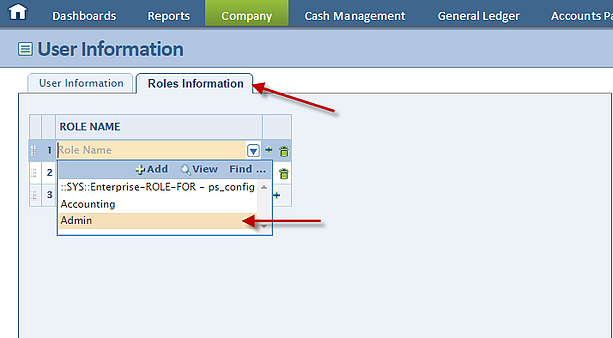 Click on Save. The user is set up and Intacct sends an email with a temporary password to the designated email address.

This user is now ready to be used with the XML Gateway user sent to you by Intacct.