Tired of dealing with complicated report writing software or needing assistance from your IT department when you want to create a simple report? Wait no longer! Intacct makes creating customized documents and the ability for you to write custom reports very easy.
Intacct provides editable templates, in MS Word format, for customizing documents you send to customers, such as invoices, sales orders, and quotes. These templates use mail merge fields that refer to Intacct fields. Intacct also provides a Custom Document Toolbar add-in for MS Word making it very simple to find and insert the correct merge field into your document. Since all of the editing is completed in MS Word, the look and feel of forms, such as invoices, sales orders, and quotes are limited by only your imagination, MS Word skills, and the formatting capabilities of MS Word.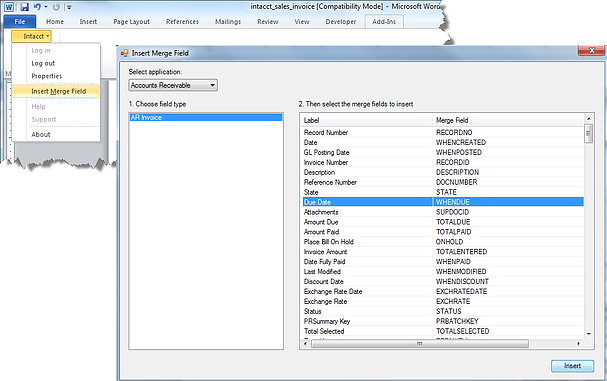 With Intacct's custom report wizard and financial report writer, you can easily create reports that capture and track the metrics most important to you. For example, the report writer below takes you step-by-step through the creation process, allowing you real-time visibility into your performance, ultimately helping you manage your organization's growth. You can view the performance any way you prefer, as well as achieve higher quality information without the extra costs, reporting tools, and IT effort.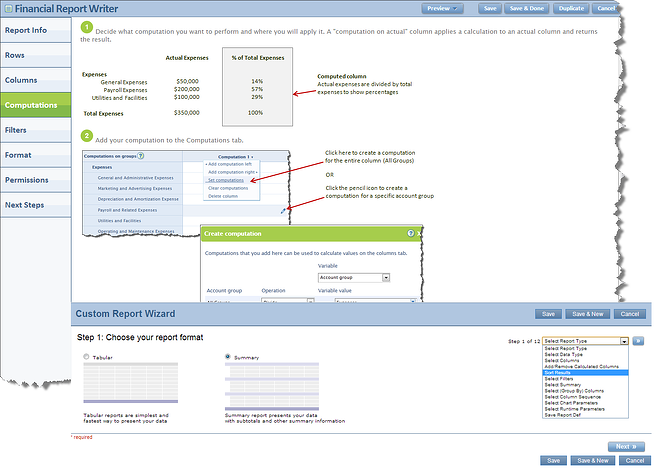 Interested in learning more? Please contact me for a free 30 minute consultation!