BTerrell SmartRPA™
Spend less time and expenses, boost productivity, and drive innovation with Robotics Process Automation
Let's Chat
Do More with Less with Affordable Proven Solution
Work smarter, not harder. BTerrell SmartRPA™ is a robotic process automation solution that can help you streamline workflows and save more time to focus on important tasks. With BTerrell SmartRPA, our UiPath certificated RPA experts will help you automate repetitive and routine tasks – even complicated series of tasks with RPA robots. When you and your team can leverage technology to do more with less, you can free precious resources for strategic tasks that grow profits and increase service levels.
Save Time, Cost, & Effort, and Create a Better Workplace
How can you benefit from SmartRPA:
✔ Streamline workflows and increase productivity with faster, more efficient processing
✔ Eliminate large volume and time-consuming work and free up more time for you and your team to focus on strategic, value-added tasks
✔ Reduce operation risk, labor costs, and manual errors by automating repetitive, tedious tasks
✔ Improve security, compliance, accuracy, and consistency
✔ Get better analytics (e.g. how many, how fast, exceptions) and make data-driven decisions
✔ Scalable, enabling your business to grow without additional resources
✔ Improve customer service and experience, as more staff resources are available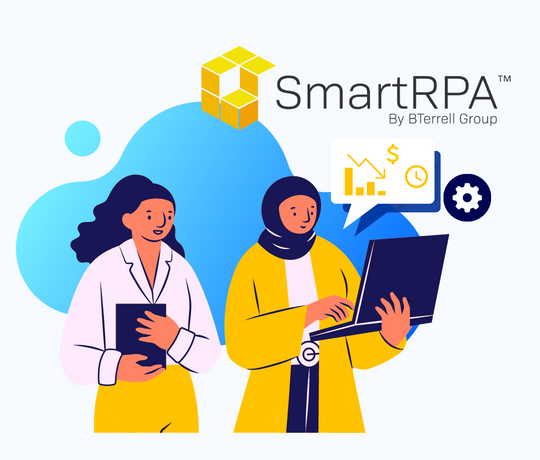 Improve Your ROI with BTerrell SmartRPA

RPA is growing dramatically, and for very good reason. Companies leveraging RPA report a substantial and rapid return on investment – from 30% to 200% in the first year alone. Estimates from experts at Deloitte Consulting and Everest Group (among others) place the cost savings of RPA over outsourcing range from 20% to over 70%.
RPA is used in a wide variety of industries, including construction, healthcare, financial services, service providers, manufacturing, distribution, and more. From invoice data entry, credit applications claim processing, and general ledger allocations, to payables processing and employee onboarding, SmartRPA is a fast, accurate, highly efficient way to process large volumes of data, freeing your staff to focus on resolving anomalies and serving customers.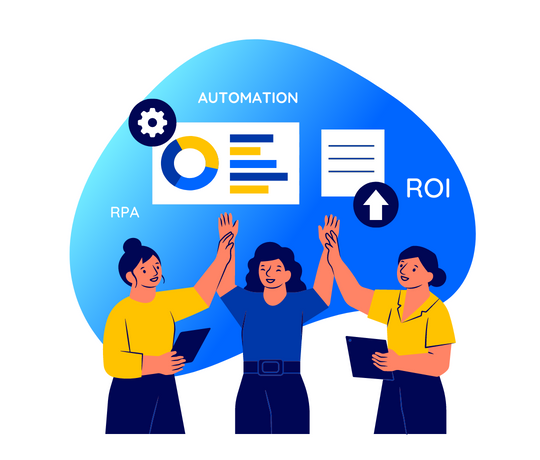 BTerrell SmartRPA is Code Free with Trusted Tool - UiPath
Many mid-market companies have minimal internal IT resources. Other companies may have a larger IT department, but it's too busy to support resource-heavy applications. BTerrell SmartRPA is ideal for either business model, as is seeing rapid growth both among users of legacy ERP applications where coded solutions are not feasible or cost-prohibitive and among users of cloud ERP applications such as Sage Intacct. The reason it works so well is that RPA software such as UiPath is code free. It sits on top of your ERP or CRM application, interacting with the applications as a human would, not as a custom program does.
BTerrell is a certificated UiPath Silver Partner, our experienced consultants will not only provide automation service but also training, technical service, and more. Since it requires no real IT management, we can deploy RPA for you quickly and get you to start saving time and money.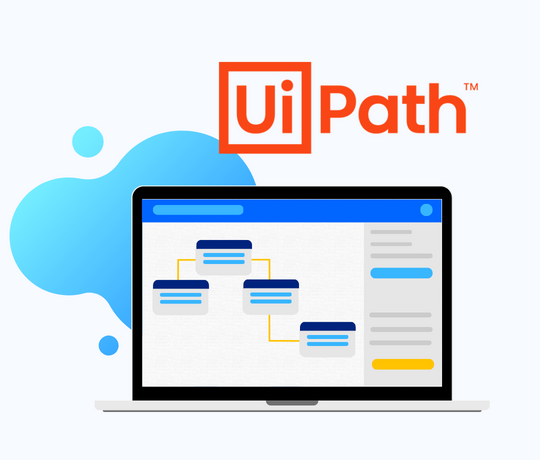 Consider BTerrell SmartRPA When…
✔ Has a lot of structured, digital data
✔ Too busy and want to be more efficient with affordable solutions
✔ Tire of defined and repeatable tasks such as data entry, invoice processing, and more
✔ Want to be free from mind-numbingly tasks and have more time for creativity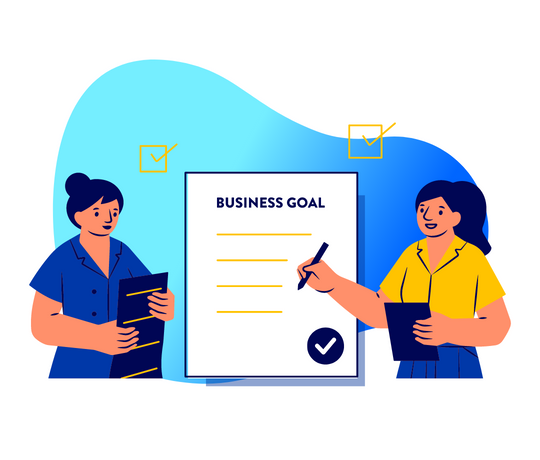 The High Structure and Real-Life Example
Let's follow a real-life, common use for Robotics Process Automation, using the example of accounts payable invoice creation.

✔ Step 1: The RPA software robot reviews an email looking for PDF attachments or downloads, and saves those attachments to a new folder.
✔ Step 2: The robot then reads each PDF document and places pertinent information into Excel spreadsheets, saving each spreadsheet in a prescribed location.
✔ Step 3: Next, the robot logs into the ERP application, accesses the accounts payable invoice data entry task, and creates a new invoice associated with each initiating PDF.
✔ Step 4: Finally, the robot sends an email confirmation to the designated user or users confirming the completion of the task.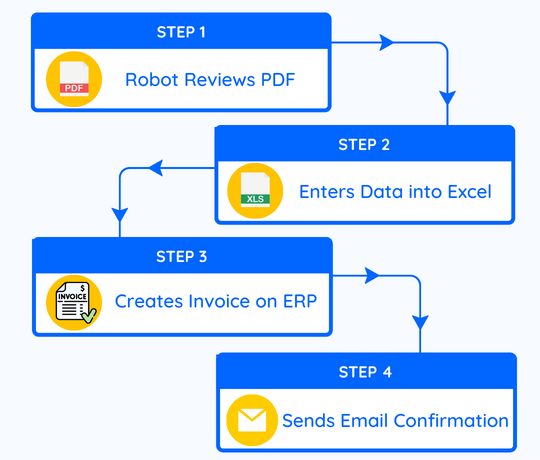 Leverage Our Strategic Partners & Products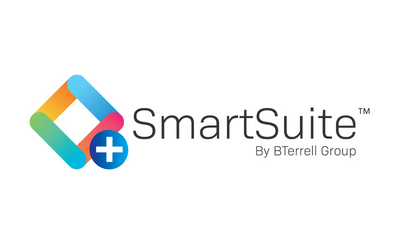 Click to Learn More
Subscription to a portfolio of software, services, and deliverables that includes Sage Intacct.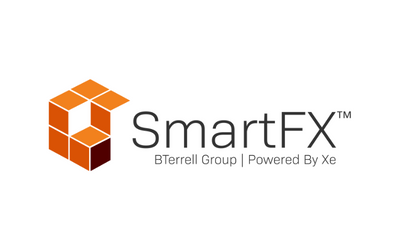 Click to Learn More
Seamlessly integrate Xe's foreign currency exchange with Sage Intacct for better rates & consolidation.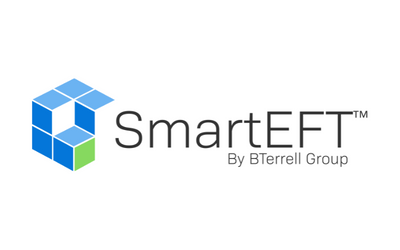 Click to learn more
Simplify global payments and send electronic funds to any bank, anywhere in the world from Sage Intacct.
BTerrell provides accounting software and services to Fogo and has done so since the day we opened. To this day, we rely heavily on their services and technology, and feel they have contributed greatly to our success as we have grown.
The choice to go with Sage Intacct was clear—as a best-in-class, cloud-based ERP system that can integrate with any application we require, it met all our needs. We especially appreciate that the teams at both Sage Intacct and our Sage Intacct Partner, BTerrell Group, are made up of CPAs who truly understand our end-to-end accounting processes and are always responsive to our questions.
BTerrell has been a great partner, and we give them high marks when it comes to responsiveness and their knowledge of Sage Intacct. Everyone has been easy to work with, and very helpful in enhancing our financial automation and reporting.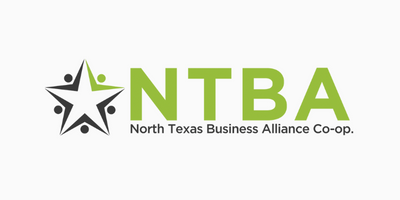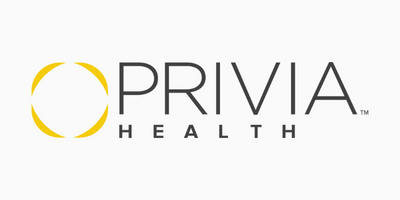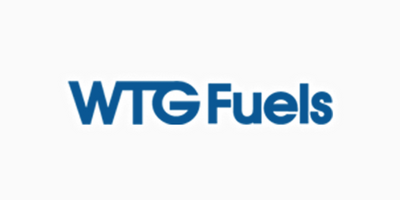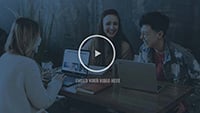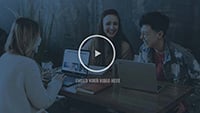 Let's Talk
Start improving your financial performance in one click.