We're Tired of Watching Businesses Manage Spreadsheets
We know the challenges of financial reporting that small businesses face because we are a small business, and we've built a team of Sage Intacct experts to help you leverage Sage to get you the actionable insight you need, exactly when you need it.
With real-time dashboards that keep key business metrics at your fingertips, your team will have always-on access to clear summaries and reports, as well as the ability to drill down for more detail when it's appropriate. The moment you log in, you'll be up to date on what's going on in your business.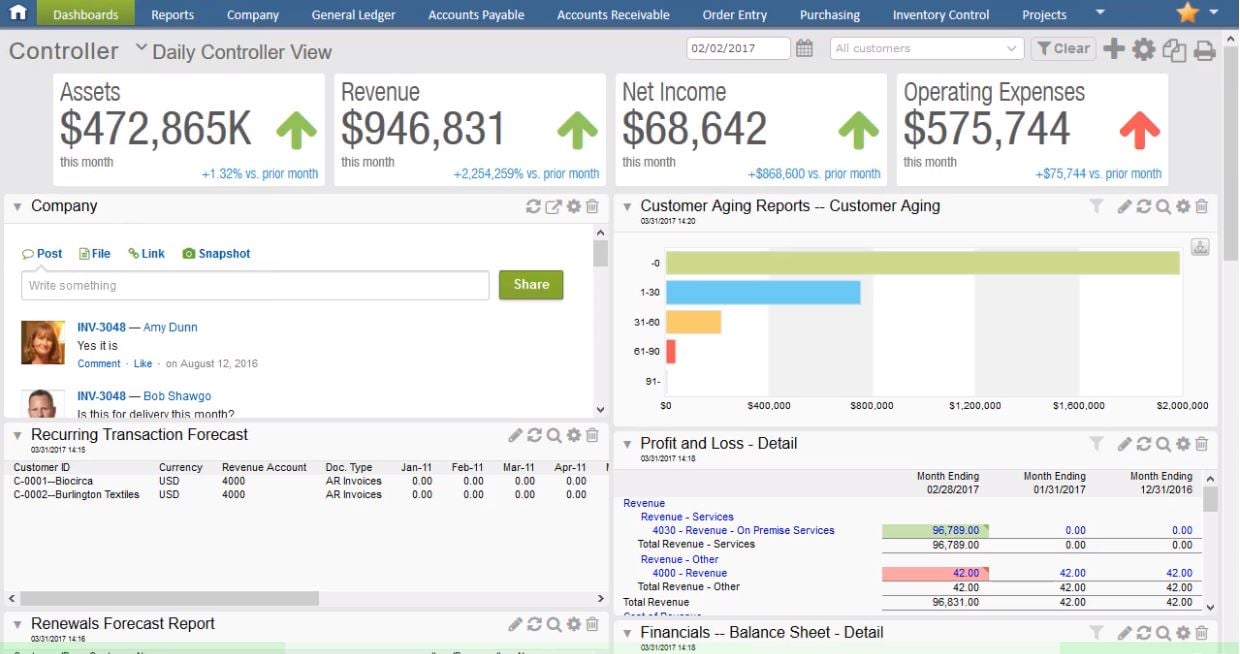 Reporting challenges we help you overcome
"We can't parse data by business dimension."

Intacct—with a little help from our experienced and certified Sage Intacct specialists—is built to accommodate your business's unique accounting needs. With real-time dashboards, customizable reports and drill-down features that help you slice and dice data by specific business dimensions, by locations or by entity, we give you actionable insight and unparalleled control to make everyday decisions.

"There's a disconnect between our financial and operational systems."

Our developers help you bridge gaps between Intacct and your other systems, knitting them together with custom integrations that save you from having to manually track down, export and consolidate information.

"We have a bunch of different locations."

With Intacct you have the tools to automate and control the global accounting consolidation and close processes and improve financial visibility. Intra-company eliminations are automatic. You can run consolidation reports immediately following a close. No need to wait.

"We do all of our reports manually."

What we do is educate you on our abilities to understand your operation from a CPA's perspective, then tailor the Intacct platform to automate your time-consuming processes and reduce manual legwork.
Outgrowing QuickBooks Lack of Reporting