For Christmas, I purchased an excellent new MacBook Air notebook for my wife. I enjoy giving technology gifts…in part because I like to set up those devices and learn new things in the process. In this instance, I purchased Microsoft Office for the Mac, and I received the right to install that program, which did not include Outlook, for about $139 on up to 3 computers. In early February, I discovered Microsoft Office 365 Home Premium, which gives me the right to install that program, which does include Outlook, for $99 on up to 5 computers. What's the difference? The second offering demonstrates a subscription based software revenue model, which means I owe $99 per year. I'm renting software.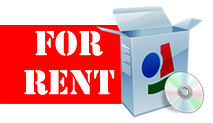 I think Microsoft got it right. This represents the new way software will be bought and sold. In exchange for my $99 per year, my wife has rights to all upgrades as they are released including the ability to use cloud versions of Microsoft Office from any device using a browser. This is software as a service (SaaS). And, Microsoft throws in 27 GB of online disk space to store all of the documents she may create using both the local and cloud based versions of Microsoft Office. This compares favorably to Dropbox and the 5 GB of space they provide at no charge.
Microsoft usually draws my ire as the ultimate "me, too" competitor. Come up with a good idea, and Microsoft will clone it. Even thought Microsoft Office 365 Home Premium represents another "me, too" response…this time to Google Docs and Dropbox…I think they had to do it. And, now I can properly license and install this industry standard software for $20 per device (per year).