As I reflect on the events and conversations that transpired last week at Intacct Advantage 2014, I realize what a remarkable conference it was. Not only was this year's conference the largest to date, but the excitement level was high as well (and that only had little to do with Intacct securing Universal Studios theme park for our exclusive use!).
The excitement centered around the announcements, great presentations, and product information offered in the marketplace. I'll try to capture the highlights, from my perspective, in this blog.
First, the three announcements that stood out in my mind are below:
Aaron Harris' continued emphasis on the social component of Intacct, which the company calls Intacct Collaborate
Intacct announced Kent Hollrah as the new overall Channel Manager for the not-for-profit industry
The company plans major investments to enhance the product's distribution and health care capabilities
Second, the abundance of top-notch presentations was incredible, but my favorite (aside from our very own Keith Karnes' session!) was definitely Lisa McLeod's keynote presentation, which reminded me that the primary purpose of my business life parallels the primary purpose of my personal life. That is, I should make a difference in the lives of the people around me. Lisa's ability to communicate and her stage presence added greatly to the content she shared.
Finally, the bustling marketplace held the attention of many attendees. However, I am most excited that we, along with our partners at AmeriFlex Business Solutions, debuted our newest offering, Workforce Go!, to Intacct partners and customers in the marketplace. The integration between Intacct and AmeriFlex Workforce Management System definitely generated some buzz, and we cannot be happier about that. In addition to Workforce Go!, our other showstopper turned out to be our International ACH product! This app generates EFT payment files for domestic and international currency payments using template formats specified by client banks. Between these two products, the four demo stations in our booth were always busy!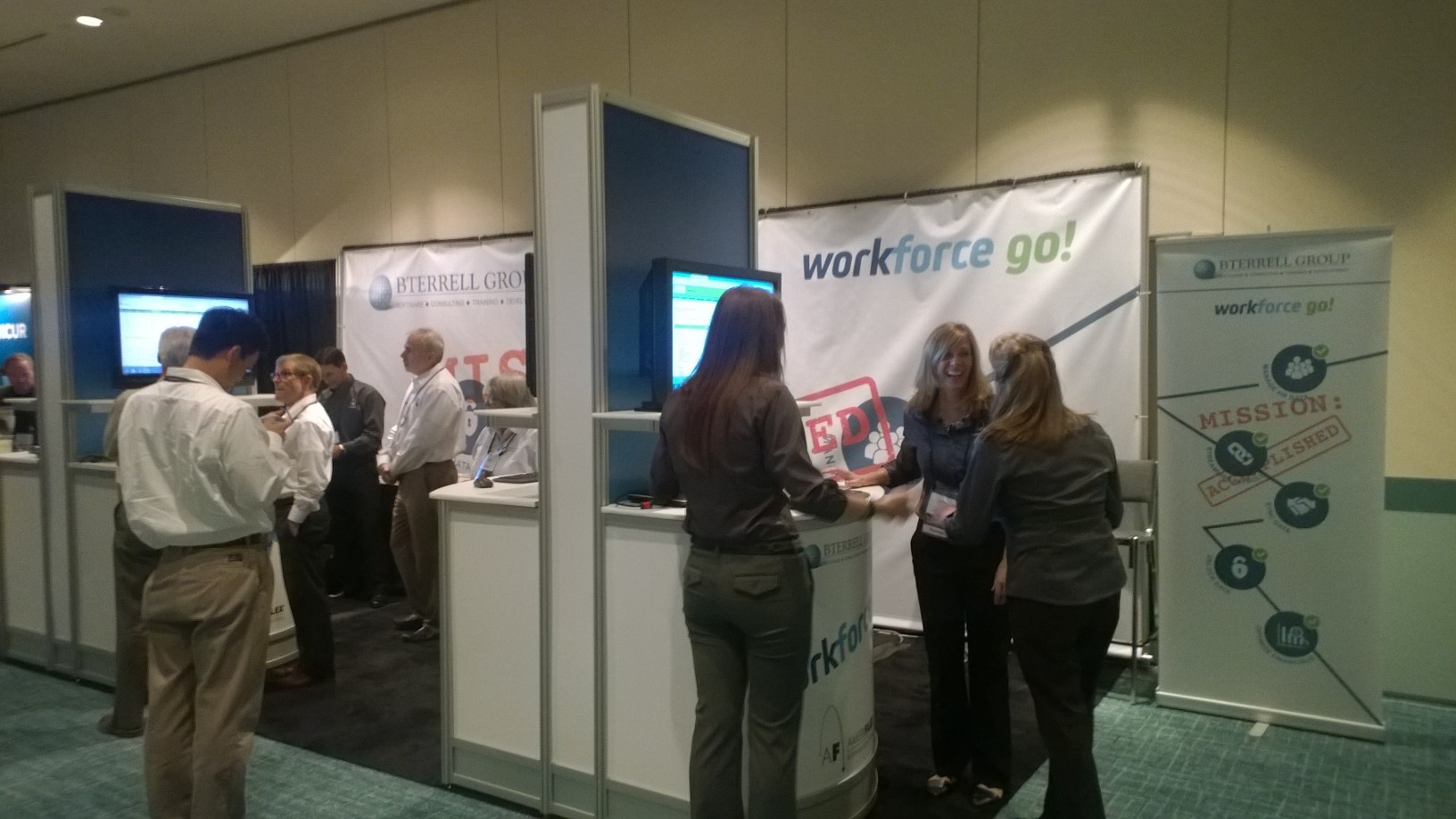 We are thankful for the Intacct community, honored to be one of eight Intacct Premier Partners, and challenged to keep up the pace going forward! Contact us to learn more about Workforce Go!, International ACH, or any of the other solutions showcased at our booth.