Happiness is an essential part of everyone's lives,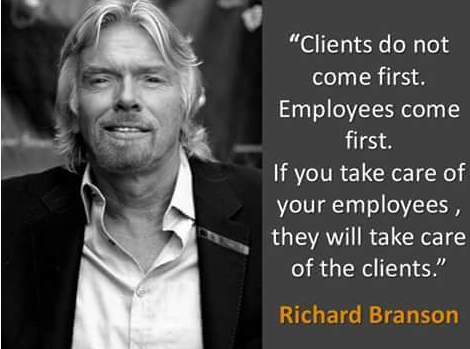 it makes all of the things we do worth doing, it makes living worth living. Can there be happiness in the workplace? Better yet, can happiness in the workplace be good for business. According to "5 Steps to Grow Your Business Through…Happiness," posted by Carolina Rogoll on Entrepreneur.com, the answer is yes.

A culture of happiness in the workplace can connect all that you do internally and can improve the productivity of your employees and business, as well as the satisfaction of the customers that you serve. Start by defining your core values, for both yourself as an owner or manager, and for that of your business. Share those values with your employees and encourage them to be a part of the bigger picture. Connected employees are happier employees and that can improve customer relationships, as well as the bottom line. Committing to a 'happiness culture' can permeate into everything you do and provide great value. Contact BTerrell Group to discuss how to keep your employees happy with today's innovative business tools and other time-saving solutions.
By Brian Terrell of BTerrell Group, LLP, Intacct and Sage ERP & CRM provider based in Dallas.