Each quarter, Intacct releases software updates improving the best in class technology that all end users enjoy. At BTerrell, we host breakfast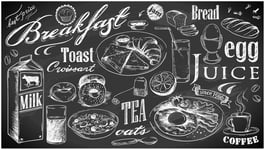 for our client companies ensuring they have a chance to preview these changes and how they benefit end user productivity and experience. Intacct 2016 Quarterly Release 1 will be published on February 19th, and the BTerrell Quarterly Release Breakfast will be Tuesday morning, February 16th, from 7 AM to 9 AM at Park City Club in Dallas.
This event has something for everyone working at an Intacct client company, including accounting managers and staff, internal developers, departmental managers, and company decision makers. While attendees enjoy a great meal from the breakfast buffet, our consultants will lead a discussion and preview of changes scheduled in Reporting, Bank Reconciliations, Timesheets, Security, Graphs and many more. In all, 19 program areas will be updated in some way this quarter. Everyone will learn something new, which will create additional value around Intacct in their companies.
You are one click away from registering you and your co-workers for the BTerrell Quarterly Release Breakfast on February 16th from 7 AM to 9 AM at Park City Club in Dallas. We look forward to seeing you there. Contact BTerrell Group for more information or other tips on optimizing your business management systems.
By Brian Terrell of BTerrell Group, LLP, Intacct and Sage ERP & CRM provider based in Dallas.