Last year's tax filing season did not go that well for the Internal Revenue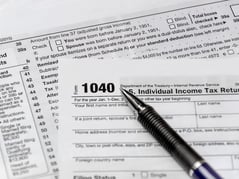 Service (IRS) according to "National Taxpayer Advocate Reviews Filing Season and Identifies Priority Areas and Challenges in Mid-Year Report to Congress," posted on TaxPayerAdvocate.IRS.gov. The IRS processed 126.1 million individual tax returns, which is more than the 125.6 that were processed last year. They issued 91.8 million refunds, which is less than the 94.8 million issued last year. The IRS answered 37% of taxpayer calls that were routed through customer services representatives and the hold time was 23 minutes. In the 2014 filing season, they answered 71% of the calls and had a 14-minute hold time. Not very impressive.
On their behalf, the IRS was also running on a 17% shortage in funding and had to implement Affordable Care Act (ACA) reporting and Foreign Account Tax Compliance Act (FATCA) without supplemental funding. Essentially, the decline in taxpayer services was inevitable according to Nina E. Olsen, National taxpayer Advocate. It remains to be seen how the IRS will handle this year; however, it appears that individuals and businesses shouldn't plan on much IRS support. Deploying powerful business management solutions can streamline tax and ACA reporting. Contact BTerrell Group for support during this busy tax season.
By BTerrell Group, an Intacct Premier Partner and Sage ERP Partner