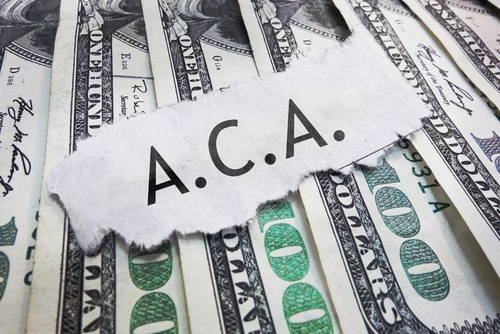 Nonprofit organizations, like other for profit businesses, are not immune from the requirements of the Affordable Care Act (ACA) reporting. A nonprofit that employs 50 or more 'full time equivalent employees,' as defined in ACA legislation, triggers action. In addition, nonprofits could be eligible for 'small business health care tax credits' if they have fewer than 25 employees. If you are confused about the new ACA reporting, you aren't alone. Here's what you need to know now and what you can do to remain compliant.
As indicated in "What Nonprofits Need to Know About the Affordable Care Act," posted on CouncilofNonprofits.org, compliance with the ACA can become confusing for nonprofit organizations. There are many variables to consider when determining how to comply with this legislation. Below are a few key points for consideration:
Determine the number of full-time equivalent employees that you employ.

If you offer health insurance, gather information pertaining to the programs offered and associated costs.

Nonprofits with 25 or fewer employees that pay health insurance premiums for employees and have wages that that average less than $50,000 annually can apply for the "small employer health care tax credit" since nonprofits don't pay income tax.

Most nonprofits must provide a notice to employees that detail available health insurance options. Small nonprofits, those with less than $500,000 in annual revenue, and that are not subject to the Fair Labor Standards Act, are not required to provide this notice.

This notice must include specific information requested by the Department of Labor.
If you are struggling to manage ACA compliance and reporting, it could be time to replace inefficient, manual processes with a more robust management solution. Managing the data necessary for ACA reporting can become burdensome and ultimately distract you from your mission, especially when relying on paper-based processes or entry-level software. Reporting mistakes could lead to fines and penalties that can further adversely impact your nonprofit. Contact BTerrell Group for more information about managing ACA reporting with a modern business management solution.
By BTerrell Group, an Intacct Premier Partner and Sage ERP Partner