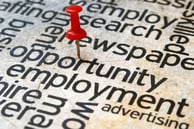 With consumers relying more heavily on their smartphones and tablets than ever before, the on-demand business model is here and it is here to stay. It's obvious from a consumer point of view on why this is so beneficial, but is it equally beneficial for the independent workers trying to earn a living by using the on-demand economy platform or for the companies adapting to this new way of business?
A report from Staffing Industry Analysts says that 9% of independent workers use the on-demand economy platform and although they make much less compared to independent workers not using such platforms, 79% of those workers reported they are either highly satisfied or satisfied.
This shows the flexibility of the on-demand economy is desirable for job candidates and if you're a staffing company, that shift may hit you hard. Instead of an "order-centric" world, we're now in a "candidate-centric" universe. According to this article by HarQen, "The on-demand economy is here and, if you're going to be viable, candidates must become the center of your solar system."
Another article describes the "dark side" of the on-demand economy being that workers don't work for you, thus you don't truly control them. They have no loyalty. The balancing act for staffing organizations, clearly, is that while meeting the needs of your workers, you still need to keep your bottom line in mind.
Uber, for example, is a staffing company of the on-demand economy. Problems such as Uber's issue of whether employers need to include Social Security and unemployment taxes on wages can directly impact their bottom-line.
There is a way to make sure that candidates see value in working with you while ensuring that your profitability and productivity stay high. Intacct® and Ameriflex Workforce Management Solution provides staffing organizations with a fully integrated Payroll and HRMS solution to help manage temporary employees. The flexibility of technology given to employees from the on-demand economy is also available to employers with Enterprise Resource Planning (ERP) solutions in the cloud.
Don't get stuck in the dark side of the on-demand economy. Contact us today at BTerrell Group to learn more about Intacct and Ameriflex Workforce Management Solution.
By Brian Terrell of BTerrell Group, LLP, Intacct and Sage ERP & CRM provider based in Dallas.