Sage Intacct survey reveals post-pandemic challenges and how leaders are solving them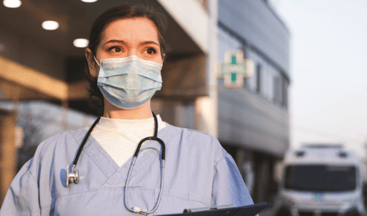 As the world continues a slow economic emergence from the pandemic, healthcare industry players remain in a challenging situation. According to an AMA report, hospitals lost more than $323 billion in 2020. In addition, a majority of physicians reported revenue decreases averaging 32%. Sage Intacct recently surveyed more than 200 financial healthcare executive to better understand their current issues and what practical steps they are taking to adapt their organizations for success in the coming months and years. You can read the whitepaper detailing the survey and results here.

Many of the challenges facing healthcare financial leaders are direct ramifications of the pandemic, including dealing with a newly remote workforce and the loss of revenue from the delay/cancellation of voluntary procedures. Other pressures were already felt, but accelerated by the pandemic, including the need to improve budgeting and forecasting. What struck us about the survey responses was the critical importance of access to current operational data to support agile, strategic decision making and to accelerate innovation.

BTerrell Group works with healthcare organizations to provide real-time access to the data that matters most. One of our clients, CareATC, is saving 40-60 hours of data entry each month thanks to automated workflows and integration with supplier data. As a result, the organization has avoided hiring at least two full-time accountants, at a savings of around $100,000 per year. Another client of ours, Epiphany Dermatology, was able to grow from seven to 50 clinics while avoiding the need to hire additional accounting staff.

What are your healthcare organization's top financial challenges? Let's talk about how Sage Intacct and BTerrell Group may be able to help you solve them. Reach us at 214-647-2611.