Control over fixed assets can become a significant issue, especially for a growing business. Identifying all business assets, recording them properly and depreciating them appropriately is a time consuming and tedious task. There is a substantial risk of error with manual processes. Sage Fixed Asset Solutions has developed an array of products that have been used by businesses over the last 30 years to tighten controls and reduce costs.
A Sage solution can be found for all types of businesses and sizes of fixed asset inventory. Large inventory across multiple sites? Barcoders read data that is then reconciled and depreciated at one central location. Sage Fixed Asset software can help eliminate redundant data entry, increase accuracy, and reduce costs while guarding against regulatory noncompliance. Each solution combines numerous tax and accounting rules, as well as more than 50 depreciation methods and an intuitive interface.
Sage Assets Snapshot Report example: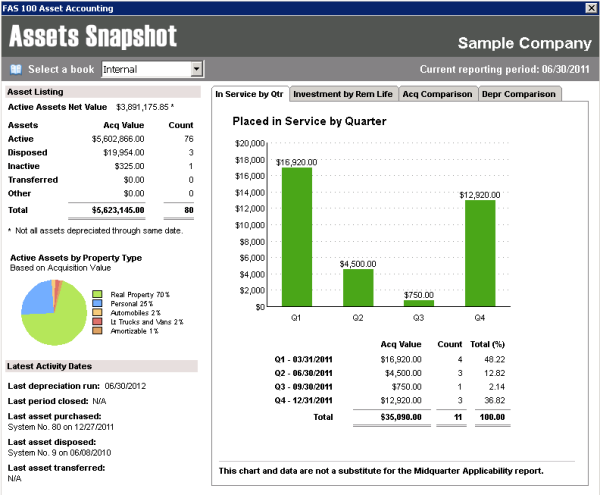 Sage Asset Detail Report example: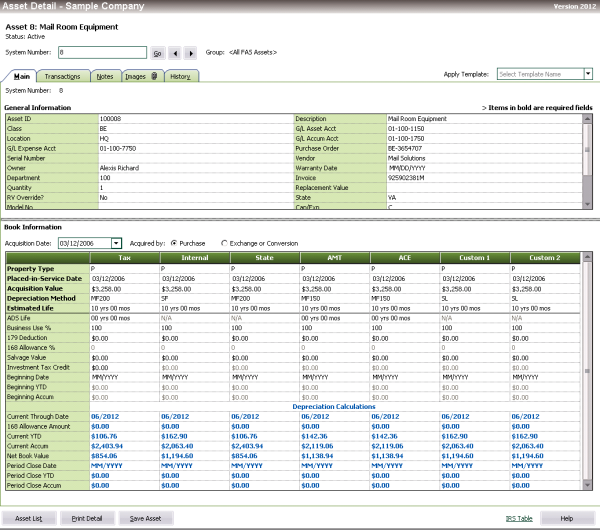 Want to see data like this at the click of a button? Contact BTerrell Group for a 30-minute consultation and we'll show you how.