A few years ago, Vaquero Midstream was launched to create value for oil and gas producers by processing natural gas into market conditions. From the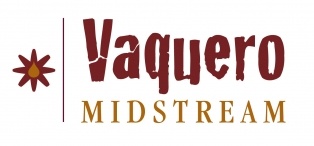 beginning, the founders recognized the importance of establishing best practices and future-ready processes for all of the startup's back office functions. They knew that if they wanted to efficiently manage multiple legal entities, capital project costing, inter-company transactions, and sophisticated purchasing controls, they would need more powerful accounting software than QuickBooks.
One of the great benefits of Intacct is how easy it is to build and extract whichever financial metrics we need. We can rapidly produce trusted information about any particular piece of the business and have an accurate picture of individual projects, monthly operating spend, as well as invested capital.
Sandra Fendley,
Chief Accounting Officer,
Vaquero Midstream
Previous business challenges
Efficiently manage multiple legal entities

Track capital project costing

Inter-company transactions

Sophisticated purchasing controls
Results with Intacct
Scaled easily during rapid expansion

Gained visibility to make informed strategic spending decisions

Software paid for itself in <2 months based on business value alone
Read the full customer success story.