With real-time financial and operational visibility and analytics, services businesses—technology, consulting, business, construction, and other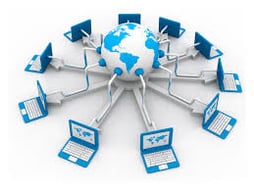 services—can effectively manage revenues, costs, and overall performance. By combining financial, operational, and project information to ensure profitability and help you drive toward financial success.
During this webinar, you'll see a live demonstration of how Intacct helps services organizations like yours:
Use metrics to assess the overall health of your business to drive company objectives and growth

Gain insight into your financial performance to drive strategic decisions

Monitor operational and project metrics to improve business performance

Eliminate manual, Excel-based reporting processes to ensure accuracy and timeliness of actionable information
Date: Thursday, December 17th at 11am PT / 2 PM ET
By Brian Terrell of BTerrell Group, LLP, Intacct and Sage ERP & CRM provider based in Dallas.