In all of the confusion around ACA reporting and the Form 1095-C, it's nice to remember a couple of things. First, the IRS recently relaxed the deadline for ACA Forms 1094-B, 1095-B, 1094-C and 1095-C. You'll notice we've posted several blogs about this already. If you are still laboring under the deadline of getting that Form 1095-C to your employees by February 1, read this post and take the rest of the day off.
However, many forget another moment of regulatory grace that nearly every employer has been operating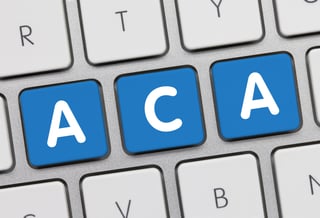 under since tax year 2012. This relates to the Form W-2 Box 12, which the law requires to include the value of provided health coverage. Early on, the powers that be recognized this would be really difficult, and we have an in place grant of transition relief from this requirement with no end in sight. We should all keep our ear to the ground to see if and when this changes, but for now you can get those W-2s out without a problem.
By Brian Terrell of BTerrell Group, LLP, Intacct and Sage ERP & CRM provider based in Dallas.