If you agree with the headline of this article, then you need some sort of Business Intelligence (BI) tool to help to build all kinds of measures and share them across your organization to help make informed decisions.
Love or hate it, Excel is the most used tool in the business world for data modeling and analysis. However, with Excel, you have to deal with challenges like version control, ETL (extract, transform and load) and visualization. Power BI is Microsoft's answer to those challenges. In addition, there are many other exciting features like mobile access and Q&A user experience.
If you are a decision maker and happen to use Sage 300 ERP to manage your business, you might like to have something like what's shown below to share with your investors, to hold your line managers accountable and to have all users talking from a single version of the truth.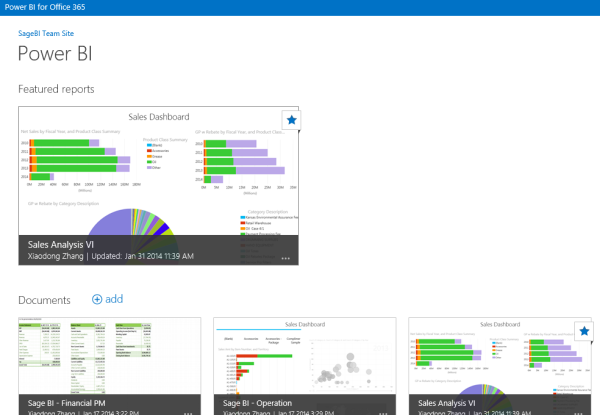 Given the value that all BI vendors claim to bring to your business, you likely still want to look at the price tag. Would Power BI be the cost effective platform to build all your measures and to share across the organization given a $40/month/user price tag?
What I'd like to point out is you don't need to buy everyone a Power BI license. If the user just consumes the report and the file size is less than 10MB, the $7/month/user SharePoint online license will work. At minimum, you need at least one Power BI license to se tup things like manage data sources and schedule the data refresh as the screenshot below.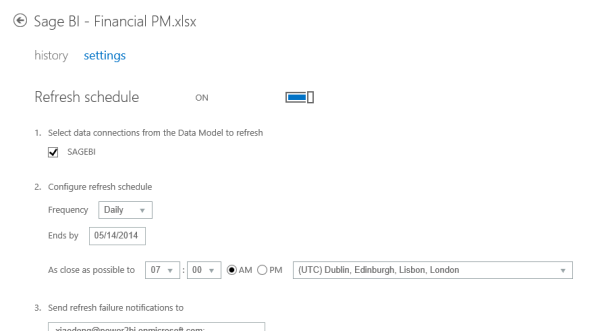 Willing to bring insight to your organization using the Power BI platform? Don't hesitate to contact the experts at BTerrell Group to help!