A common issue we see with clients is not being able to print signatures on their checks when they are using Sage 300 ERP in a terminal server environment.
Printing signatures requires the use of a signature disk (typically a USB flash drive) that contains the signature file that will be printed on the check. The disk is inserted into a USB port of the machine of the person who will be printing the checks and will show on their local machine as a mapped drive. However if they are using a terminal server environment for Sage 300 ERP, this drive will not show on their terminal session profile as it is inserted in their local machine and not in a USB port on the server.
To resolve this issue, we must share the drive on the local machine and then create a drive mapping from their terminal session. Finally, we must ensure that the drive letter that is chosen is added to the PrintBoss signature disk configuration screen.
DRIVE SHARING: LOCAL MACHINE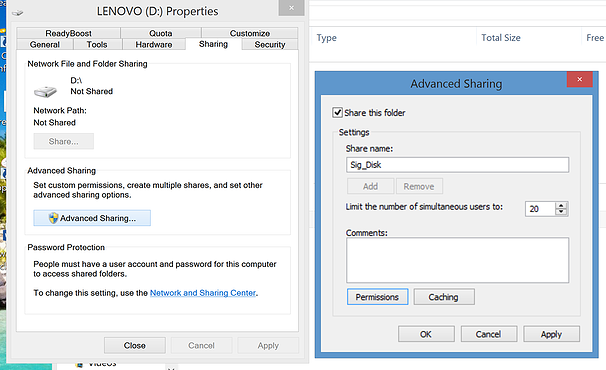 DRIVE MAPPING: TERMINAL SESSION
PRINTBOSS SETTINGS