You may have read or heard by now that Microsoft has announced that the end of life for both Windows XP and Office 2003 officially will be April 8, 2014. Both of these products became mainstays of business computing, and Windows XP, in particular, has had an astounding lifespan (for an operating system) of nearly 13 years. Despite the fact that Microsoft released 3 subsequent major versions of its Windows operating system, (Windows Vista, Windows 7, and Windows 8), WinXP had continued to hold more than 38 percent of the operating system market share for personal computers as late as a year ago. But now, this king of PC operating systems is almost dead…
Or is it? Windows XP computers will not suddenly stop functioning on April 8. So, what does end of life actually mean?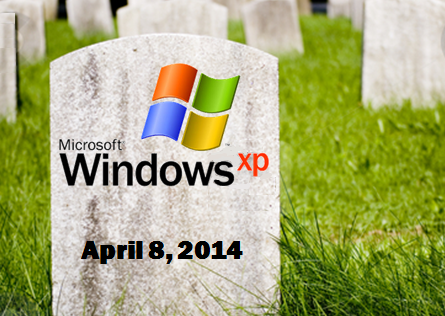 To begin, this means that Microsoft will no longer will support Windows XP. Translation: technical assistance will no longer be available from Microsoft. More importantly, there will be no more updates available (automatic or otherwise) to correct bugs or to plug security gaps. Internet-connected machines running WinXP may be vulnerable to new threats. Additionally, other applications from Microsoft, like Office, will not maintain compatibility with Windows XP. It follows that software from all other vendors that rely on Microsoft products will follow suit.
It's not surprising that IT departments are accelerating the retirement of computers with Windows XP in favor of new machines with the newest operating systems, like Windows 8.1, and applications like Microsoft Office 2013. We are even noticing replacement of what are often the oldest workstations in the building, those in the accounting department.
A bit of shock and confusion usually accompanies anything unfamiliar, like a new computer. (If you've used Windows 8, were you at first stumped by trying to find the start menu?) Ultimately, this is usually at least partially offset by the benefits of new features, like Windows 8.1's Storage Spaces, the much improved File Explorer, and Office 365 OneDrive. Yes, despite what you may have heard, Windows 8.1 is actually more stable, more secure, and more feature-rich than Windows XP. There is no reason to hang on to WinXP, if you don't have to.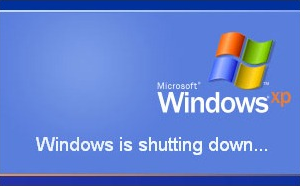 The same holds true for the business and accounting applications that run on Windows operating systems. Sage will soon release Sage 300 ERP 2014, which will feature full support for Windows 8.1 and Office 2013. From all indications, it will be faster in a number of areas and bring many new features, which will be covered in future articles.
So, if you are hanging on to the past, now is the time to join the future by transitioning from Windows XP and Server 2003, and then planning your upgrade to Sage 300 ERP 2014. The best way to get started is to contact us today!