In the last 4 weeks, I have visited with two prospects frustrated by QuickBooks' inability to manage multiple related companies. Both prospects provide financial management services to ten or more related entities, and the relationship between entities leads to many inter company transactions. Quickbooks complicates multi entity accounting engagements because it was just not designed to solve these types of accounting challenges.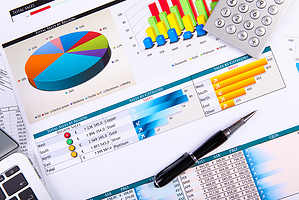 How does QuickBooks make life tough for accountants who must account for many related entities? For example, QuickBooks does not account for more than one company per database file. Therefore, accountants waste lots of time by logging in and out of each company many times a day. Imagine having 75 related entities and entering transactions in some or all of these on a daily basis. Because they are small companies (or they wouldn't be using QuickBooks at all), one doesn't stay in each company very long before it is time to close that company's file and open another. Over the course of a day or a week or a month, accounting departments waste a lot of time just opening and closing data files.
Also, QuickBooks does not automate update and balance due to/due accounts. Many related companies share transactions, and these create inter company loans on each entity's books. For example, one company may pay a bill on behalf of another company (or several other companies), which then requires the corresponding loan accounts on all entities' trial balances be updated and balanced. Accountants must log into each of the affected companies to make these entries and analyze the inter company accounts. When someone misses just one of these transactions, the discovery usually occurs long after the fact when the details of the transaction are forgotten.
"QuickBooks may lock accountants into the archaic role of historian and out of the much more progressive and valuable role of trusted advisor"
Finally, QuickBooks does not report across multiple company databases. And, as mentioned above, the program cannot accommodate multiple entities' data in one data file. So, how does one consolidate two or more entities? Most use Excel for this task, which requires a lot of exporting or printing to a file followed by significant cutting and pasting. In addition, the required elimination entries in the last phase of the reporting project require lots of mental energy and provide lots of opportunities for error. Once the accountant completes the consolidating statement, he or she must begin the distribution process which invariably requires standing at the copier/collator/stapler and/or converting finished Excel spreadsheets to PDF before emailing those off to the appropriate distribution list.
Most can handle these tasks for two or three companies. However, if one accounts for much more than this, then he or she will have a major daily and month end administrative task that has very little to do with debits and credits. Because they have less time for analysis, QuickBooks may lock accountants into the archaic role of historian and out of the much more progressive and valuable role of trusted advisor. Trusted advisors guide business owners and decision makers toward decisions leading to more and greater profits whereas historians suffer through copying and collating yesterday's news.
Sage 300 ERP and Intacct Cloud Financials remove every single frustration of accounting for multiple related entities. To find out more about these excellent applications, please contact our office for a free consultation!