by Docassist
The cloud is a hot topic in technology discussions and many software companies claim to be providing cloud solutions. But what really defines a cloud solution and does it matter if an application fits that definition?
In Cloud Computing magazine (Q2 – 2013), Matt Wallach, co-founder of Veeva Systems, defines a cloud solution as one that gives a customer "scalability, flexibility, and cost efficiency… built on a multitenant platform."
What is multitenant?
"Multitenancy is the architectural model that allows vendors to serve all their customers from a single, shared instance of the application," says Wallach.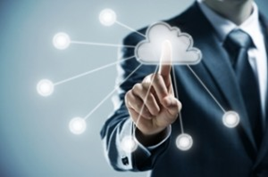 There are hundreds of alleged "cloud" products out there built to be on-premise/single-tenant applications. "Whether users access software through a private cloud or through the corporate server network on-premise, it's still traditional, single-tenant client/server software (with traditional client/server limitations)," explains Wallach. "Multitenancy is the magic that makes cloud computing truly special, a disruptive technology," he concludes.
So why choose a solution like Docassist? Docassist was originally developed as a multi-tenant cloud application. It is optimized for the cloud and many of its strengths and capabilities come from being a true cloud application.
"It is sometimes frustrating when we read or hear about some competitors with non-cloud solutions claiming to be on the cloud," Stan Santiago, CTO of Docassist. "It is challenging to take any on-premise solution and truly move it to the cloud, so many companies resort to halfway measures that are not truly cloud solutions."
BTerrell Group is hosting a webinar, Q&A with a CTO: Everything You Want to Know about Documents in the Cloud, on June 18th at 1:00 pm CT so you can get all of your questions about the cloud answered from the source. Attendance is limited!