As a provider of a best-in-class financial cloud solution, we know the advantages and benefits of the cloud, but we also know how overwhelming it can be when companies begin the search for a new cloud vendor.
In general, cloud computing offers a lower Total Cost of Ownership, higher reliability, better availability than on premise software, no IT maintenance, better sustainability, better automation, and better security. Choosing a cloud-based approach for your business can be a tremendous financial benefit, but how do you know you are asking the right questions to ensure you choose a provider who can address your concerns, exceed your expectations, and adapt with you? Diversity Limited published a great whitepaper detailing many questions companies should consider asking potential cloud vendors.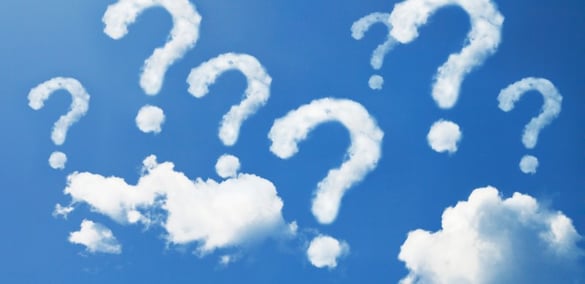 Here are a few questions I believe are the most valuable to address when considering a new cloud vendor:
Does the vendor's product fit your current needs, and will it adapt as your business grows and changes?

Can the vendor provide references and statistics about the solution's reliability and availability?

Does an independent entity regularly assess the solution's security environments?

Who owns the data, and what happens if/when you discontinue service?

How well does the vendor's solution integrate with other key solutions you use?

Can you customize the solution to meet your needs? If so, who performs this work?
While my list mainly focuses on the product's criteria, I want to note the value of determining what is important to your businesses, not just general themes. Companies don't always fit a standard list of attributes; each company has its own set of unique ways of conducting business and handling processes. It is also important then to feel comfortable with the solution provider you choose.
BTerrell Group, for example, is an Intacct Premier Partner, which means Intacct recognizes us for delivering "comprehensive, high quality services, support, and software to help companies get maximum value from their Intacct investment." In our 24 years in the industry, we've always believed in the power of helping our clients achieve success to attain our goals. We stand behind Intacct as a trusted cloud solution, and we would enjoy the opportunity to discuss Intacct's features and benefits that will help you maximize your potential and continue on the path to success. Contact us today for a free consultation.