I sat down recently with Brian Terrell, CPA and Managing Partner of BTerrell Group, to learn more about the upcoming Intacct Sales and Marketing Conference. This conference combines the previously separate sales conference and marketing conference and boasts an impressive list of sponsors. It encourages Intacct channel partners to share sales and marketing best practices and develop relationships that will strengthen the channel.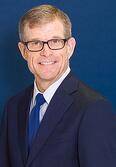 Meredith Gooch: Tell me a little about the Intacct Business Building Conference.
Brian Terrell: This three-day conference gives partners a great opportunity to network with each other, with sponsors, and with Intacct channel partners to share best practices and information. In fact, channel partners provide a lot of the content at the conference! The Intacct channel is the most progressive channel I've been a part of in my 24 years in this industry. They do everything right and spare no expense in their focus on helping us build our businesses. I'm continually impressed by the efforts of Taylor Macdonald and Peyton Burch on the Intacct channel team. They give us a new and improved partner channel experience some refer to as Partner Channel Version 2.0.
MG: What type of information will partners learn by attending?
BT: They'll hear about the sales and marketing activities that drive successful business partners. The key take-aways always include what marketing and sales activities did and didn't work. We also learn ways to tweak an activity to improve results.
MG: Why do you feel it is important for partners to attend?
BT: There are a lot of great reasons to attend! Nobody is knocking the ball out of the park in every area. The conference offers the opportunity for continuing education, networking with other Intacct business partners, and learning about helpful solutions for your clients. We also hear directly from Intacct management about their roadmap – their product perspective and their sales and marketing plans for the next quarter and year.
As a sponsor, we have the opportunity to share some of the great things we're doing. We are especially excited to share the success some partners already have with Workforce Go!, which we launched at Intacct Advantage 2014.
MG: What would you say to a partner who is considering attending?
BT: Be ready to take a lot of notes, be prepared to be encouraged, and get ready to be challenged. Focus on the material at hand. This is a venue in which, early and often, we are encouraged to set aside business as usual to focus on education. It is worth it, so plan ahead!
MG: What is your favorite take-away from the training?
BT: The success stories really inspire me. Every company conducts business in their unique ways, so hearing from others helps me develop an action plan that works for us.
MG: Are there any other words of wisdom you can impart on partners considering attending?
BT: I love my job, and being a part of the Intacct family is a large part of why that's true. This conference is one of many great benefits I am offered as part of the VAR community. It just makes sense to attend and get as much out of it as possible.
MG: Complete this sentence: If it hadn't been for the Intacct Sales and Marketing Conferences…
BT: …we never would understand the importance of good content marketing and social media efforts on our business success. I also met a lot of people in the Intacct community at last year's events in a relaxed and open setting. This event provides a great atmosphere where one can build and reinforce beneficial relationships that help partners, Intacct, and our clients.