Simplify Processes. Improve Visibility. Stay Connected.
Read More
Tags: Accpac ERP, accounts payable, Accpac 6, Accpac 6.0, accpac 5.4 payroll, accpac 6.0 security, accpac 6.0 security settings, Accpac 6 FAQ, accpac 5.4, accpac 5.6 update, accpac 6.0 features, accpac 6 features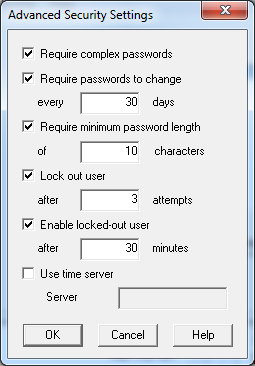 Recently, we posted a link to a blog written by Stephen Smith about Sage ERP Accpac 6.0 security. We thought it was worth emphasizing one of the points in his post that stood out to us.
Read More
Tags: Sage Accpac security, Sage ERP Accpac security settings, Accpac 6.0, accpac 6.0 security, accpac 6.0 security settings, Stephen Smith