Yesterday, a prospect asked how Docassist, a cloud based document management and workflow automation application, could help his company discover and account for unapproved Accounts Payable bills received in the first days of one fiscal period but belonging in the prior period's results. In other words, these bills would be added to the A/P workflow in the first few days of a month and remain unapproved and unposted up to the moment the accounting department would be ready to close the books. As our prospect noted, "We don't want to close out a month and omit an invoice while the invoice may still be in the approval process."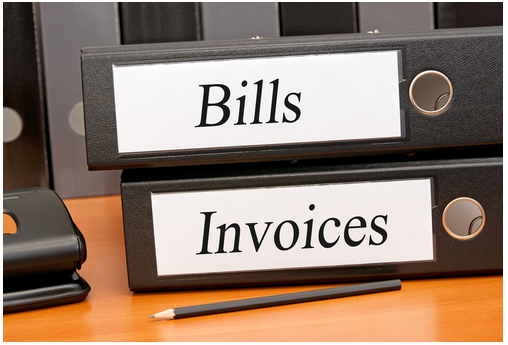 I referred this question to Don Lyman, Chief Executive Officer at Docassist, and received this reply:
This question highlights many advantages Docassist brings to the A/P business process. Instead of losing visibility to paper bills as they route manually from one approver to the next, Docassist users may check on those documents' progress in multiple ways. For instance, the Docassist Workflows Dashboard indicates unapproved A/P bills. Also, Docassist allows users to easily create, save, and run a document search to quickly find unprocessed bills meeting certain criteria, such as a bill dated in the last few days of the prior month or the first few days of the current month. Finally, Docassist includes a configurable email notification feature informing users of the status of pending A/P bills.
Many Docassist functions run directly from the Intacct desktop, such as data and document entry, A/P bill review, and transaction lookups. For reports that currently only run directly from Docassist, the Docassist Professional Services Group can tweak those to make them accessible directly from Intacct. This would add reporting to those mechanisms mentioned previously by which a bill could be highlighted for General Ledger accrual or other special treatment. Of course, accruals could be automatically reversed in subsequent months by using Intacct's standard functionality. The bottom line is that Docassist's multiple features for ensuring transaction visibility make month end smoother and more accurate.
Since 2002, Docassist has provided market leadership in cloud document management and workflow automation. They serve many industries, including financial services, hospitality, not-for-profit, education, manufacturing, technology and healthcare. In addition to tight integration with Intacct, Docassist has similar connectivity to Sage 300 ERP. To find out more about Docassist, please contact me at brian.terrell@bterrell.com or request additional information from www.bterrell.com.