by Siying Wang
Remember starting a small business and hiring that first employee? Setting up an entry level-accounting solution and generating that initial invoice was exciting! Probably, like thousands of other entrepreneurs, you chose QuickBooks as your entry-level accounting software. As a former user of QuickBooks, I know how simple it makes accounting. The basic information required to review the performance of a brand new business jumps right out of that system!
However, things change as a business grows. A company hires more employees and finds additional customers. Growing companies establish accounting departments, spawn related companies, generate hundreds or even thousands of projects, and create lots of invoices, purchases, bills, and human resource transactions. An entry-level accounting solution no longer keeps up, and all signs point to the need for something more powerful on which to base a company's continued growth.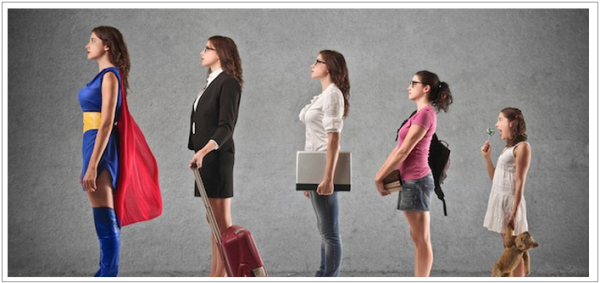 As the leading mid-market cloud-based accounting solution, professionals frequently recommend Intacct to their clients outgrowing QuickBooks. As an accountant with both Intacct and QuickBooks experience, I also suggest that one consider Intacct as their company grows. Let's look at some of the reasons why Intacct might be the next right choice.
Cloud based, multi-entity, use anywhere, anytime
CPAs and accountants who must account for multiple, related companies struggle with QuickBooks. The staff works hard but still cannot close the books on time. Too much time gets wasted on logging in and out of each company's database and communicating with other QuickBooks users in related companies. With Intacct, the accounting team musn't worry about these frustrations, as Intacct supports remote workers accessing multiple companies concurrently. Also, Intacct automates related companies' due to/due from transaction balancing. It boosts productivity and morale for an accounting staff by freeing them of tedious and time-consuming analysis and corrections.
Easy, but not "too easy" to use
Accountants in growing companies intuitively know that QuickBooks is probably not the right system for the long haul. I've had this feeling -- the software simplicity robs managers of the real information required to oversee the business. One spends valuable time exporting financial data to Excel or other outside systems instead of managing the business and serving customers. Intacct resolves these inefficiencies through the power of transaction dimensions and a configurable reporting and dashboarding engine. Now, one can analyze management reports without spreadsheet pivot tables or other inconvenient reporting tools such as Crystal Reports.
More Security and No more IT Troubles
Unlike traditional accounting solutions, Intacct eliminates the time and money required by on-premises infrastructure and the resulting software maintenance and upgrades. In addition, few small to medium sized businesses can match the security of a cloud provider's data center. Cloud computing protects an organization from natural disasters and data loss. Attention can now be refocused on business growth instead of IT problems.
If you are managing a growing business using QuickBooks, you may wonder if your company has outgrown it. We're happy to help you answer this and other important business technology questions. Please don't hesitate to give one of our professionals a call!