If you happen to be in Michigan this week and you see Brian Terrell speed past you on a bicycle, don't be alarmed!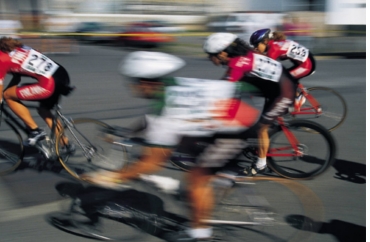 Brian is riding in the Wish-A-Mile 300 Bicycle Tour (also called WAM) from June 29-31. WAM is a three day, 300 mile bicycle ride across Michigan. 2011 marks the 24th year of riding to grant wishes! This is the Make-A-Wish Foundation's single largest fundraiser, which is responsible for granting hundreds of wishes each year for Michigan children with life-threatening medical conditions.
It all started in 1987 with four friends who challenged each other to ride 300 miles from Canton to Mackinac, Michigan. WAM has grown from a humble beginning into an amazing three day, heartwarming journey with more than 1,000 dedicated cyclists and volunteers. The ride concludes with the Heroes Hurrah finish line celebration where riders are congratulated by wish families, volunteers, and supporters in a festive environment.