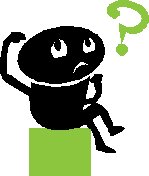 Should we upgrade or should we not? Many factors go in to this decision, and it is important to know the pros and cons so you can determine if the value is there. Here are a couple reasons to upgrade and a couple reasons why you might not want to upgrade just yet.
Reasons not to upgrade to the latest version of Sage ERP Accpac:
Some 3rd party modules or customizations may not be ready yet (if it is early in the cycle of the new Accpac version) so you may have to upgrade at a later date or upgrade to an earlier version to utilize all the functionality you need.
In some instances, the price you pay for an upgrade may be costly. It is vital to weigh the pros and cons of upgrading in your particular case to ensure you are gaining enough value from the upgrade to justify it.
If you have a large number of customizations in your environment, the upgrade might take quite a bit longer than a company who uses the product our of the box. This can potentially cause some downtime for your staff. You have to be prepared to engage and participate in the planning of the upgrade with your BTerrell Group consultant to ensure the upgrade is efficient and coordinated as possible. If a major component is not revealed upfront to your consultant in the discovery and planning stage, a change order might be needed to the project which would add more time between the start of the project and the Go Live day. Planning and cooperation are crucial for a successful upgrade.
Reasons to upgrade regularly to the latest version of Sage ERP Accpac:
Sage's support is limited to two product versions before the current release. Falling behind can mean that problems can not be resolved easily.
New product features can add efficiency and pay for themselves. The sooner you have them, the greater the return.
If you use the Sage ERP Accpac Payroll module and you are not on a supported version of Sage Accpac, you will not be able to run payroll. This one is a biggie!
We believe it is important to upgrade regularly, but we understand situations and needs are different for each of our clients. If you would like more information on the latest features and functions of Sage ERP Accpac, please contact us. We would be happy to sit down with you to talk through your current situation and determine whether an upgrade would benefit you.