Out of all of the software installations we have performed in our 21 year history, the most successful implementations came from businesses that did their homework! It boils down to these critical steps: assemble your team, define your goals, determine your budget, think about timing, perform a discovery project, and begin thinking of the cost not to implement new software.

Assemble Your Team
This team will be responsible for communicating with potential vendors, participating in presentations, reviewing your bottlenecks and needs vs. the solution, and ultimately making the decision to move forward with one software solution or another. Every member plays an important role, and having one person absent from presentations or other steps along the way will only slow down your progress.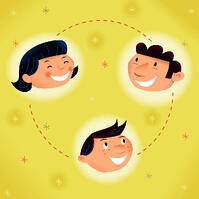 Define Your Goals
Why are you considering purchasing and implementing new software? What will a successful implementation look like? What will a non-successful implementation look like? Work on this within your team, and you will be able to determine this easily. If you don't know what your goals are, how will you measure the success of the implementation?

Determine Your Budget
How do you know if you are within budget on a project without first knowing what the budget is? This one should be a no-brainer.

Begin Thinking About Timing
Is there a hard date when you need this implementation complete? (i.e. You won't be able to run Payroll unless it is complete by the start of the next quarter.) Are you just looking at options so you can plan for next year's budget? Would you like to be up and running by the end of the quarter? These are important things to know and to communicate with your software partner so they can plan accordingly to meet your deadlines.

Perform a Discovery Process
Many software products look alike as they relate to what is on the brochures. Take the time to figure out what you need in order to know if you've achieved your goals in the end! Ask the hard questions, and ensure you find a solution that gets you at least 85%-90% there…software development or add-ons can get you the rest of the way. Don't just buy a product for its look and feel…it may not have all the functionality you need. Partnering with a software vendor such as BTerrell Group is a great way to complete this step of the process. Believe me, in our 21 years in this industry we've seen just about everything. When you and your chosen vendor complete a discovery process before determining what needs to be done, results are seen faster, they are many times larger, and everyone is happy.

Begin Thinking About What It Would Cost You NOT to Implement the New Software
Perhaps you decide you want to wait until next year to purchase and implement the software. Maybe you really need the software up and running, but you have gotten buried between other projects and have let the software slip through the cracks. Sound familiar? It is important to think about what it will COST YOU NOT TO IMPLEMENT the new software. (Ex. A simple Accounts Payable automation might save you ten hours of processing time, or $13,000 per year. It did for one of our clients.)

Overall, deciding on a software vendor to partner with, purchasing the software, and working along side the partner as they implement it can sometimes be seen as a painful process, but with the right planning you can ease your way into the results you desire. If you would like more information about BTerrell Group, the software we provide, or the results our clients have achieved when working with us, please shoot us an email or gives a call at 214-647-2611. We look forward to helping you achieve your goals in 2012!