BTerrell Group, along with our sister company CodePartners, just returned from Advantage 2013, Intacct's annual conference for customers and business partners.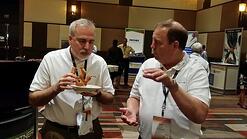 The location in Henderson, Nevada, a suburb of Las Vegas and far enough from the madness of the strip, was the perfect place for networking and information sharing. We had a blast, learned a lot, and met with many customers, prospects and partners.

I wanted to share with you some of my key takeaways from my five days of breakout sessions, keynote addresses, and peer networking:


Intacct continues incorporating best practice technology to ensure client data is secure by including a two-step authentication login process
Geoff Moore, a keynote speaker, reminded us that industry standard API driven integration between best of breed applications like Intacct and Salesforce drives next generation business growth
Intacct includes budgeting tools and workflows to help managers control an organization's indirect purchasers
Amazing enhancements to Intacct dashboards are around the corner!
Clients may now add user defined dimensions so finance professionals can begin to influence their company's future, not only report the past
Intacct continues to lower costs, improve manageability, and enhance security with a Single Sign On
Managed timesheets allow time based companies a view to

who has

and

who has not

turned in their timesheet
Intacct is incorporating social functionality into the accounting workflow, helping companies communicate more effectively
Intacct's scalability should never be in question as top customers are processing upwards of

250,000 transactions

each day
The possibilities abound as Intacct re-writes the concept of a financial report writer by defining rows based on dimensions instead of accounts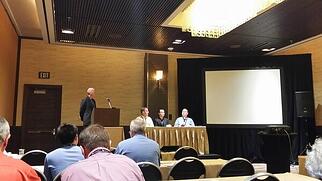 Intacct remains the most exciting cloud ERP technology available today. BTerrell Group expects 2014 to be our best year ever, and we look forward to another great conference at Advantage 2014 in Orlando on November 9!