As someone who has provided my client companies with accounting and finance software technology for nearly 25 years, I've seen good fits, bad fits, and downright ugly fits between a company's accounting needs and the capabilities of their financial software. Sometimes, we encounter companies who have outgrown QuickBooks or another smaller, on-premise software program. Sometimes, we help a company recover from a software option that just wasn't the right choice for their business model. And sometimes, our developers provide that "last mile" of automation to bridge functionality gaps. In all of that experience, I've seen certain solutions that seem to fit nine times out of ten. For a company developing and delivering software as a service, Intacct fits perfectly, and I'll explain four reasons I believe that statement to be true.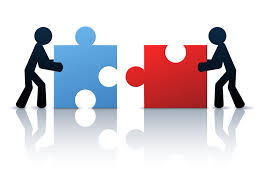 1. Intacct is a SaaS solution. Who better to understand the accounting opportunities and challenges of SaaS companies but another SaaS company? Furthermore, SaaS companies believe in the SaaS model, so why not rely on Intacct to manage the finances of a SaaS company? Industry insiders trust Intacct, and the AICPA names Intacct as their preferred provider of financial applications. To further demonstrate reliability, Intacct publishes their uptime in real-time on their website. The 12-month average listed on the site as I'm writing this is 99.993%. As a trusted SaaS accounting and finance solution, Intacct fits other SaaS companies extremely well!
2. SaaS solutions utilize web APIs, and Intacct integrates with other best-in-class solutions. In fact, Salesforce, Bill.com, Nexonia, Zuora, and our very own WorkforceGo! transfer data seamlessly and easily through the cloud with Intacct. In addition, the Intacct Marketplace offers a wide variety of Intacct integrated cloud solutions to meet the unique requirements and business needs of growing companies.
3. SaaS companies that develop software, manage projects, and implement deliverables experience lots of revenue recognition challenges. However, Intacct end users easily and efficiently update revenue recognition calculations, manage changes, and more – all while ensuring compliance with SEC, FASB, and Sarbanes-Oxley standards. Did I mention no spreadsheets are needed?
4. SaaS contracts require contract term and terms management. With Intacct, client companies take advantage of Intacct's flexibility to amend contracts midstream and represent those changes automatically in their financial metrics.
I understand that no two companies need exactly the same features, but software as a service companies trusting Intacct with their financial books and records build on a foundation designed for success. Contact us to schedule a free consultation to determine whether Intacct would be a good fit for your company.