In a previous post, I covered that spreadsheets, while easy to use and familiar, pose many financial risks for companies and lead to costly financial mistakes. As a follow up, I want to explore three common processes that many small- and medium-sized businesses (SMBs) manage using spreadsheets and how they could be improved by replacing spreadsheets with a dedicated financial tool such as Intacct.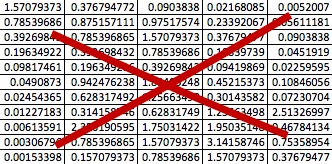 First, let's look at revenue recognition. For companies who sell physical goods, revenue recognition is pretty straight forward; but for those who sell intellectual property such as software or services, the process can become complex. For example, many times software and services are sold in one instance, but are provided over a period of time under specific terms and conditions. Complications arise when details of the contract change, making it difficult to keep the spreadsheet up to date and accurate. Even when a revenue recognition spreadsheet is well documented, it also can be difficult for anyone other than its creator to use, which can disrupt a key process for the company if that employee leaves his position.
Next, a recent report from Ventana Research states that 75% of medium-sized companies are extensive users of spreadsheets in their closing process and 53% of medium-sized companies use spreadsheets to manage their consolidation process. Those numbers are staggering to me. Companies who heavily rely on spreadsheets for these processes not only require more time to complete their quarterly and monthly closes, but also have less time to take corrective action after reviewing financial reports.
Another common spreadsheet-heavy process used by SMBs is the time and expense process. Not only is this process frustrating and tedious for employees who supply the information and the accounting staff who re-enter the information, but it also doesn't allow for timely approvals and can lead to inaccurate information. Expenses may be tracked by project, type, time period, or whether they are billable or not; these details compound to make tracking the information complicated. In addition, clients expect invoices to be accurate and transparent, but if errors from rekeying information occur prior to billing, problems arise.
While spreadsheets are easy to use and common for many finance professionals, sometimes they cause more harm than intended. If Intacct replaced spreadsheets in these three examples, companies would expedite revenue recognition, close their periods faster, and streamline the time and expense processes. By making the choice to eliminate spreadsheets, companies can save time, save money, and increase control over financial processes, thus providing a greater financial impact on the entire company.
Contact us to discuss your spreadsheet-heavy processes, and let us help you gain control and visibility in to your financials.