Three Crucial Areas of Functionality You Need to Meet the New Revenue Recognition Rules
Deadlines for compliance with the new Revenue from Contracts with Customers (ASC 606) rules are imminent. Is your business management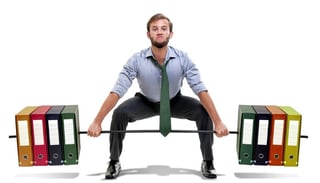 software up to the task? Here are three critical functional areas your technology should be excelling in – in order for you to obtain and retain compliance while continuing to grow your successful business.
Integration of Vital Business Functions
The best solutions connect critical business systems within your organization – creating a quote-to-cash process that streamlines workflows, boosts efficiency and productivity, and minimizes duplicate data entry and the opportunity for errors. CRM, subscription management, project management, payables, purchasing, and financial reporting are a few of the major areas that benefit from tight integration with each other. Many solutions bring in best-of-breed options to bridge gaps or enhance native functionality.
Process Automation
Automation of the revenue recognition process can dramatically cut staff workload, reduce spreadsheet errors, improve accuracy, eliminate cumbersome calculations and reviews that delay closings, and provide a single point of audit and reconciliation. In fact, a shift towards automation may be necessary for compliance under the new rules. The level of sophistication required will tax even the most talented spreadsheet guru. Automating such complex and variable tasks, however, requires a technology solution with inherent power and flexibility. For example, you'll need to separate billing schedules from revenue recognition schedules, account for modifications, add-ons, and renewals in your contracts, and even produce two separate sets of financial statements for a time. This combination of features and functionality isn't often available in typical ERP solutions – so do your research and locate a revenue management solution that's up for the task.
Business Analysis
Your ability to analyze complex subscription billing, predict deferred, recognized, and renewal revenue, and generate revenue and expense forecasts on both the current and the new guidelines, helps you understand the true dynamics of your business in order to make better long-term strategic decisions. Look for a solution with a powerful business intelligence and analytics toolset that lets you take deep dives into your data and assemble the reports needed to improve (and prove) compliance with complex regulations, and gain greater insight into the current and future health of your business.
By BTerrell Group, Texas- based Intacct Partner