Many business owners and managers would agree, to the extent that it has become rather cliché, that employees are a company's biggest asset. However, even with highly skilled employees, you may still find dysfunction and inconsistency. While your employees may not be the direct source of wasteful practices, their productivity and your profits are still suffering. You can get to the bottom of the matter by taking a hard look at your business systems.
Whether you need experienced sales professionals, licensed or certified professionals,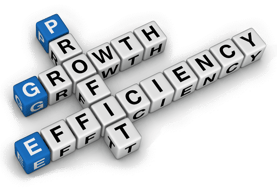 or other skilled talent, you hire the best people to represent your business and perform specific tasks. Businesses may also invest in their employees with training opportunities and other incentives. However, even the strongest talent will be weakened by the wrong tools. Disparate specialty software can be confusing to use and isolates data within those separate systems. Sharing data requires transfer of information into other formats, such as spreadsheets, for users to manually compare against other data. Comparing datasets becomes an inconsistent and time-consuming process, which delays the ability of your skilled employees to put data into action. The lack of productivity is a drain on your business, as well as on your employees, and can quickly impact profit margins.
Arm your people with the best tools for the job starting with Intacct®, a best-in-class cloud financial management and accounting solution. Easy to learn and use, your people can enter and access reliable data quickly and efficiently. With real-time insight into business operations, your talented employees can make decisions in the best interest of your business. Intacct can also be integrated with Ameriflex Workforce Management Solution, using Workforce Go! HRMS. This powerful integration offers enterprise class human resources management features that can provide greater insight into your people, processes, and payroll. Reducing the need for redundant data-entry, time-consuming exporting and importing of data, or reformatting datasets for others to use, the right business solutions can save time, money, and optimize the talents of your employees.
Don't let inefficient business software stifle talent, make sure you have the right tools for your team to use. Contact BTerrell Group for more information about Intacct, Workforce Go! HRMS, and other modern technology that can improve productivity, profitability, and drive growth.
By BTerrell Group, an Intacct Premier Partner and Sage ERP Partner
Keywords: skilled employees, hire the best people to represent your business, Intacct, financial management and accounting solution, real-time insight into business operations, Workforce go!, enterprise class human resource management features, reducing the need for redundant data-entry, optimize the talents of your employees, Intacct Premier Partner