With Docassist, you can set up aliases to email documents directly into Docassist. You may set up as many alias' as you need, and direct them to go wherever in the Cabinet Directory you would like.
You must be a Docassist Administrator to create an inbound email address. It's easy so, sign in and let's get started.
Upon signing in, you are in the Dashboard, Click on the Admin Tab.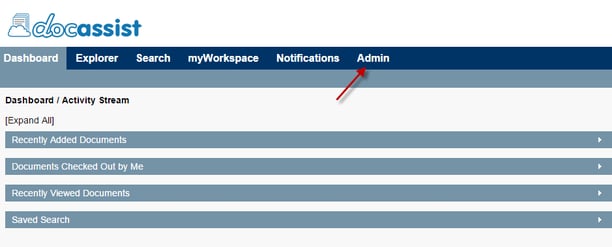 Click on Integration to open the dropdown menu, then click Inbound Emails.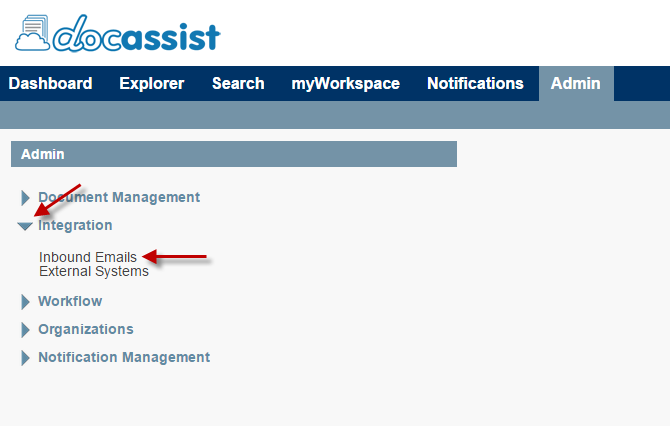 Click on Add New Email Alias.

Fill in the desired email alias and note the full email address. Then, select whether or not to combine all attachments into one document. Choose your document type, and the security access (who is allowed to send to the address). Use the folder selection menu to pick where in your Cabinet Directory the incoming documents will reside and then click Save.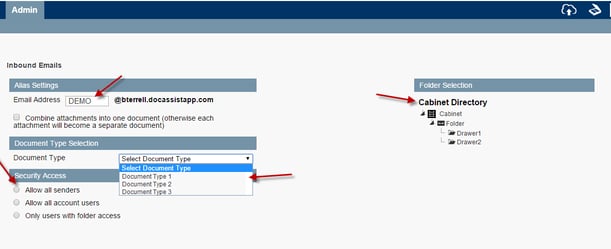 Your Email Alias is created and ready to use!