Cybersecurity continues to be a growing threat to businesses, governmental offices, educational institutions, and non-profit organizations. Maintaining privacy for your customers and protecting proprietary data is essential, yet can be difficult without the support of experienced IT professionals or your software provider. Intacct understands the importance of protecting data and reducing the risk for data breaches and other cyber-crimes; and, as such, has added a new layer of security for all Intacct users to enable today.
Intacct has created a two-step verification process that goes into effect on May 6, 2016.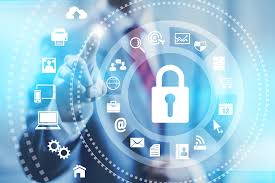 The process isn't automatically available; you will need to set it up for your account, then choose whether you want specific users or everyone to use the two-step verification process. The single sign-on (SSO) and two-step verification process are mutually exclusive, meaning you must either sign up for one or the other, but cannot use both processes.
The two-step verification process will add another layer of security to your Intacct account. Users will sign on, then receive a verification code that will be sent via app, text, or phone. The user will have to enter that code in order to access the Intacct account. If they frequently use the same device, such as an office computer, to access files, they can choose to skip verification for that device. Email notifications can also alert users when two-step verification was enabled for their account.
To take advantage of this new security feature, follow the instructions listed in "Set up two-step verification for signing in," posted on Intacct.com. Turn on the two-step verification process before May 6, 2016 and be sure to notify your users that you have enabled this new security feature. Provide instructions and training so your employees know how to complete the two-step verification process when they log in to Intacct.
Protecting customer and corporate data is important as cyber-crime continues to escalate in this digital era. The two-step verification process for Intacct users is a simple step that can improve the security of your data. A client recently told me about their terrifying story, and because they use Intacct they were able to continue their processing without interruption.
Contact BTerrell Group for assistance with putting this new Intacct security feature in place and for additional support with strengthening your business technology and security.
By BTerrell Group, an Intacct Premier Partner and Sage ERP Partner
Keywords: Cybersecurity, two-step verification process, add another layer of security to your Intacct account, new security feature, Protecting customer and corporate data, improve the security of your data, strengthening your business technology and security, Intacct Premier Partner