As we prepare to wind up another quarter-end reporting cycle, you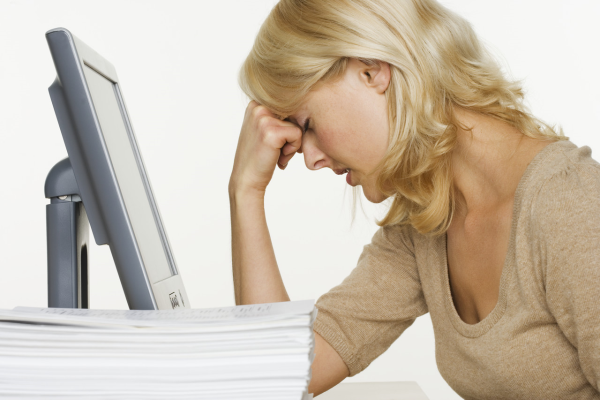 may notice that we're approaching year-end as well. As if quarterly reporting isn't hard enough, year-end reporting can send your accounting team running for the hills, so to speak. Preparing for year-end can mean a lot of paperwork if you are using inefficient accounting software. Tie-up year-end tasks quickly and efficiently with the support of stronger technology.
Year-end reporting is the quintessential nightmare for nearly any accounting department. The activities involved with year-end reports often involve long hours of data collection, review, and analysis; on top of more hours filling out paperwork and financial reports. Adding to the frustration is that each day spent on year-end reporting, puts other essential accounting activities even farther behind. There is a better way to get through this reporting cycle and it can alleviate the stress and frustration of traditional year-end drudgery. It's time to replace inefficient, outdated accounting software with a fully-integrated financial management solution, such as Intacct®.
Gain greater control and insight throughout your financial operations, as well as streamline quarterly and year-end reporting, with Intacct. Starting with the general ledger, the basis for your entire financial management system, Intacct offers scalability, audit and control features, and strong planning and reporting capabilities. Your general ledger can remain aligned with business operations and strategic goals, even as your business grows and changes. Built-in dashboards put the information that you need, right at your fingertips. You can monitor real-time data to measure key metrics and business performance throughout the year, making sure you hit the key milestones needed for achieving year-end goals.
Replacing inefficient paper-based processes with the time-saving automations offered in Intacct can save valuable time when managing financial data. You can then use built-in reporting features to prepare various financial statements for stakeholders, banks, or regulatory agencies with greater efficiency. With real-time data, you can be confident that you are using current, accurate information when making business-decisions or preparing year-end reports.
Don't let year-end reporting sidetrack your accounting department from other important tasks. Contact BTerrell Group for more information about using Intacct to streamline accounting operations throughout the year so can complete year-end reporting quickly and efficiently, and well far less frustration.
By BTerrell Group, an Intacct Premier Partner