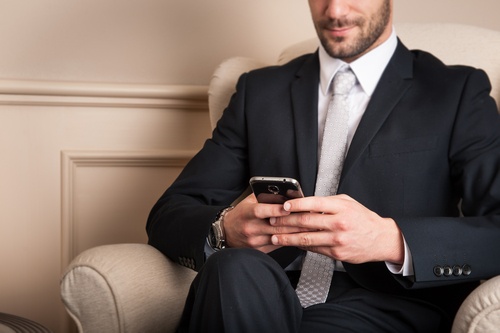 My how far we've come over the last ten years when it comes to technology in the workplace. As noted on "The Changing Role Of Today's Tech-Savvy CFO," an infographic, the role of the CFO has also evolved significantly during this decade. Way back in 2005, CFOs were focused on reporting and auditing, and they worked with various software installed on servers. In 2015, CFOs play a larger role in corporate strategy, risk management, and are more likely to take advantage of cloud-based management systems. Ten years ago, news was consumed from radio and TV or Blackberry devices; and today, CFOs can receive current news on smartphones, tablets, or from podcasts. You may even be surprised to learn that a mere 2% of smartphones were used ten years ago and while Facebook and LinkedIn existed, Twitter did not. Fast forward to today, smartphones make up 74% of the market share with millions of users on Twitter and LinkedIn and billions on Facebook.
Businesses have come a long way over the last decade, yet not everyone has harnessed modern technology. Innovative enterprise resource planning (ERP) and customer relationship management (CRM) solutions can provide a powerful platform for businesses to navigate the constant changes in the marketplace, with the economy, and with customer demands. Contact BTerrell Group for additional information about using ERP and CRM to support your business today and for years to come.
By Brian Terrell of BTerrell Group, LLP, Intacct and Sage ERP & CRM provider based in Dallas.