Setting up user permissions for the first time can be very time consuming. There are so many different activities/lists and reports that can be assigned permissions.
On the permission assignment window, the header section has an area that allows you to assign None, Read Only, or All for all the permission options in that section. Read Only will check all the List and View options while None and All should be self-explanatory. Please note that there is a Reports section in the permission selection window for some modules.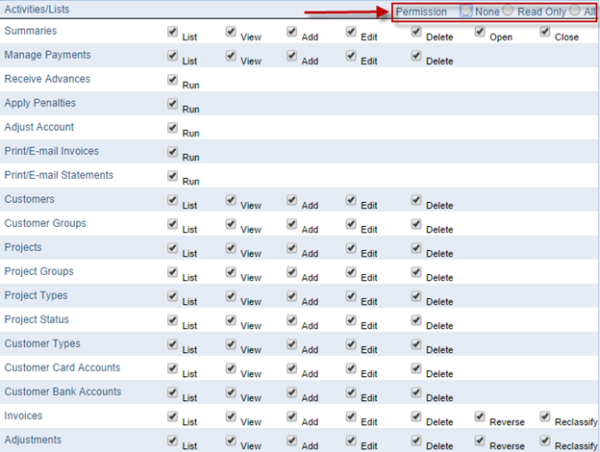 Another way to expedite this process is by utilizing a permissions template. By choosing one of these templates, it automatically selects a corresponding set of user permissions for all the modules. This gives you a great starting point. Permissions can then be tweaked afterwards as needed.