An implementer's view from the trenches
An ever-increasing number of businesses are adopting cloud-based ERP solutions, and the momentum shows no signs of slowing. We've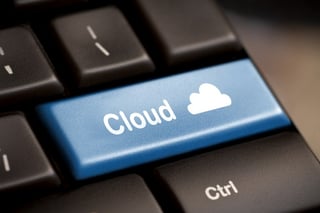 all heard many of the touted benefits of Cloud ERP, such as rapid deployment and minimal IT requirements. But what kinds of companies are truly the best candidates for a move to the cloud? Who can benefit the most – and why?
To answer those questions, we sat down for a chat with Chris Firra, a senior consultant here at BTerrell. Chris has been working in this field for 18 years and has more than 77 implementations under his belt. As a veteran implementer, he knows what works, when and for whom.
Are some types of companies better prospects for Cloud ERP than others?
Chris: A flexible Cloud ERP solution like Intacct works for companies across a wide range of industries, from service to distribution to nonprofit. Within those industries, though, there are two broad categories of companies that stand to realize the biggest benefits from a move to the cloud: new startups and established mid-sized enterprises currently running on an older infrastructure.
Let's talk first about startups. What makes these companies good candidates for the cloud?
Chris: Armed with a mission – a new technology, service or product offering - startups come into the game rightly focused on that mission, not on financial software. These companies don't have an IT department – their employees are all mission focused. To realize their mission, they need to get up and running quickly, and need flexible, scalable, easy-to-use technology tools to get there. Cloud ERP makes smart, logistical sense for these kinds of companies. They can be live on the software very quickly, and they do not have to devote any additional resources to servers, software stacks and internal IT support.
At the other end of that spectrum are the established enterprise organizations you mention. What makes these – very different kinds of companies – also good candidates for cloud ERP?
Chris: Established mid-market enterprises typically have an internal infrastructure of IT personnel, servers and often an older, on premise ERP application. At one time that ERP application served most or even all the company's needs, but as the marketplace changes, the ERP cannot keep pace. We are seeing this frequently as the new revenue recognition rules are changing. Traditional ERP applications do not have the functionality needed to get and keep these companies in compliance.
So, faced with replacing or performing a major upgrade on their ERP applications, these companies are looking to the cloud. By doing so, many of them can significantly reduce – or even eliminate a cost center consisting of servers, software stacks and IT support. And for those companies impacted by ASC 606, Intacct is one of the only ERP solutions designed to handle the requirements. It quickly pencils out as an economically favorable decision.
What other kinds of companies do you think are particularly good candidates for cloud ERP?
Chris: Companies running a heavily-modified ERP application have all felt the pain of software upgrades. Updates are never easy with an on premise solution, but with modified code they can be a nightmare. Updates with a cloud ERP are completely different – they are seamless. For one thing, the user isn't doing the work – updates take place automatically. Also, Intacct guarantees 100 percent backward compatibility with modified code. I can't emphasize what a tremendous benefit this is for established companies that have lived with outdated software for years – or even decades – because updating was so difficult and risky.
If you're wondering if your organization is a good candidate for a move to the cloud, we'd be happy to help you make the determination. Contact us for a free evaluation.
By BTerrell Group, Texas- based Intacct Partner