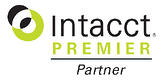 Seeing the impact that cloud-based solutions could have on our clients' businesses, BTerrell Group made the decision earlier this year to become a partner of Intacct, the leader in cloud-based ERP solutions on the market (which is also, by the way, endorsed by the AICPA!)
BTerrell's strategic move certainly made sense to me, as I'd been consulting on Intacct for a couple of years already, and becoming convinced that Intacct provided the best solution out there.
In the spring of 2013, after meeting with Brian Terrell, the managing director of BTerrell Group, I decided to come on board and manage the company's Intacct practice. Since that time, we've made some great strides by following a focused approach to building the Intacct business, in sales, implementation and particularly in advanced integrations and customization of the solution.
Our efforts are starting to get noticed and to pay off. Intacct has taken notice, too, as BTerrell Group was named the Intacct Partner of the Month recently in November. We're honored, yet know that we still have more to do…this is just the tip of the iceberg for us!
What led to this award, you ask?
The tipping point was that we managed to close the third largest deal in Intacct channel history. To do so, we worked closely with Intacct, DocAssist and other strategic partners to prove the strength of – and commitment to – the integrated solution, in addition to engaging BTerrell Group's sister company, CodePartners, to meet the integration demands of the customer.
Here are some of the tactics that we've used to help build our Intacct practice:
11 of our consultants have completed Basic and/or Advanced Implementation Certification Training
4 developers from CodePartners have completed training on Intacct Platform Services
Converted the books and records of both companies to Intacct, so we're absolutely "eating our own dog food"
Redesigned our website with Intacct front and center
Improved our social media presence and actively participate in blogging and social media conversations
Developed a QuickBooks Pro Advisor referral program to provide incentives to local companies whose customers are outgrowing QuickBooks
Kicked off a monthly webinar program for our customers and prospects to learn about various solutions to their issues (you can see our on-demand webinars here)
Attended and spoke at Intacct Advantage, Intacct's annual user conference held in Las Vegas (Note: this is a great event to put on your calendar for next year! November 9-14, 2014 in Orlando)
The mid-sized companies we serve are increasingly interested in solutions that require minimal overhead and IT maintenance. We feel that Intacct is a great solution for these companies, yet we still offer and support Sage 300 ERP for customers who prefer an on-premise solution.
Next year, expect added focus from BTerrell Group on providing you with additional resources to help you solve your most pressing business issues. We plan to continue to focus on providing you with quality webinars, eBooks, checklists, newsletters, and more to help you in your continuous journey to get ever more efficient.
Also, be sure to continue to let us know what would be most helpful to you. Add comments here, or connect with us on LinkedIn, Twitter and/or Facebook.