As a CFO who's done his homework, you already know 90% of all there is to know about the finance and accounting software in which you are about to invest. You don't need me telling you about the product or showing you flashy screenshots. You already know Intacct increases visibility into business performance and allows your company to continue to grow. You must now choose a trusted partner with the experience and resources to help you quantify what it will mean to your company to make this investment. This decision is arguably the most important decision you will make. Without a partner who understands your business, has a firm grasp on best practices, and possesses the requisite experience integrating ERP software with industry-specific solutions, will your software investment ever achieve the anticipated ROI?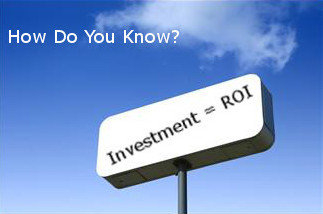 Recently, we helped a manufacturing company leverage best practices throughout their organization and integrate their chosen finance and accounting solution with industry-specific software. Specifically, this company saved $50,000 per year in employee-related costs and has improved inventory turns, which translates into a savings of over $400,000 that may now be invested in other areas of their business.
In the 23 years since starting BTerrell Group, I've helped SMBs achieve quantifiable results by understanding each company's specific needs, matching those needs with our technology, and improving performance through automation and best practices. If you are considering a new ERP solution, and you want to get the most out of your investment, we would love to speak with you to help you manage the risks, achieve the rewards, and experience the possibilities of the Intacct software you've already decided to implement.